This week's PC game releases kick off the month of July. We've got a lot of "SSS" games this week but, hopefully, they won't be bringing "ZZZs," if you know what we mean. Sea of Solitude will be out for EA Origin and Final Fantasy XIV's Shadowbringers expansion will also release. Also, Stranger Things 3 will be a tie-in game for the Netflix show's newest season. Lastly, Attack on Titan 2: Final Battle will serve as an add-on pack to the base game.
For the other games that'll be coming out this July 2019, check out the monthly listing here. As for the rest of the games launching this year and beyond, you can view our updated release dates list.
Final Fantasy XIV: Shadowbringers
Final Fantasy XIV is boasting millions of players worldwide. The MMORPG from Square Enix is offering an alternative to a dozen other well-known games that are part of the genre. Its latest expansion, Shadowbringers, hopes to entice more would-be adventurers to journey in the world of Hydaelyn and beyond.
Shadowbringers will lead you on a new quest, one which may eventually turn you into the Warrior of Darkness. Likewise, Shadowbringers will introduce additional features such as new jobs (such as the Gunbreaker) and races (like the Viera), as well as the Trust system for dungeon exploration, an increased level cap, and lots of new loot.
Although the official release date is on July 2, those who've pre-ordered have been able to play since June 28. Final Fantasy XIV: Shadowbringers will set you back $39.99 for the Standard Edition. However, newcomers might opt to purchase the Complete Edition for $59.99. It includes the base game plus all three expansions, even Shadowbringers, as well as a 30-day free play period.
Stranger Things 3: The Game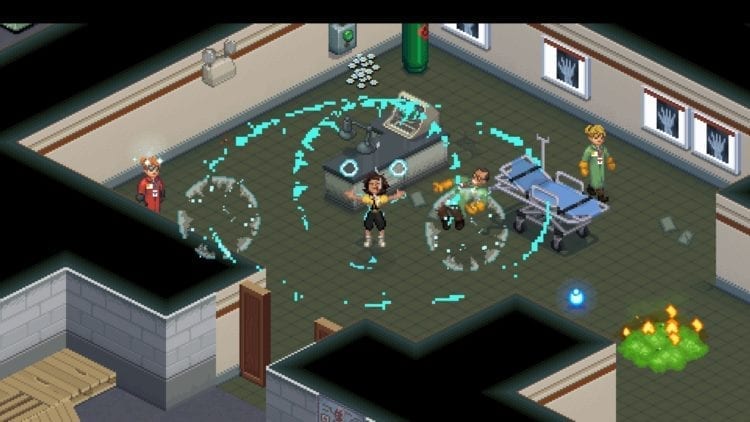 Developer: BonusXP, Netflix
Publisher: BonusXP, Netflix
Release Date: July 4
Store: Steam
The Stranger Things series has been one of Netflix's most consistent hits. The adventures of Will, Eleven, and co., whether it's in the town of Hawkins, Indiana or The Upside Down, are part of today's pop culture fandom. Now, Stranger Things' third season will have its own video game tie-in, and both will be available on the same day, the Fourth of July.
You'll be able to play as any of the 12 available characters, each with their own abilities. Two-player local co-op is also enabled so you can adventure with a friend. Then again, we all know everyone will probably choose Eleven since she's the one with supernatural powers.
Stranger Things 3: The Game uses retro graphics and pixel art reminiscent of the 16-bit era. Its levels are inspired by various episodes and events that will transpire during the show's third season.
Since the tie-in video game will also release for all platforms (including consoles and mobiles), it remains to be seen if it's worth grabbing for PCs. We're hoping that it leads to a full, AAA video game adaptation of the show. Well, with Telltale gone, what else can Stranger Things viewers expect?
Sea of Solitude
Developer: Jo-Mei Games
Publisher: Electronic Arts
Release Date: July 5
Store: EA Origin
Sea of Solitude comes from independent studio Jo-Mei Games. It will be released this week as part of the EA Originals catalog.
As a character named Kay, you'll experience her loneliness and desperation while traveling through the Sea of Solitude. You'll encounter monsters that are the manifestations of Kay's emotions and mindset, finding more about their own identities. Water levels rise and fall as you progress through Sea of Solitude and, as you uncover the mysteries of the flooded city, you'll be presented with more puzzles to solve.
Will Sea of Solitude find as much success as Journey, Flower, or ABZU? We'll find out soon enough.
Other Games This Week
Attack on Titan 2: Final Battle (July 5) – The Final Battle upgrade pack/DLC will include new characters and some of the latest stories from the anime which released in April in Japan. It requires the Attack on Titan 2 base game on PC.
Next Week
Next week's PC game releases include SolSeraph (ACE Team/Sega), Blazing Chrome (JoyMasher/The Arcade Crew), and more. We'll see you then.
---
Note: Release dates are for North America.