The idea of an underworld has served as a good starting point for plenty of fiction. Be it a realm of bloodthirsty demons waiting to devour your soul or a place where you can outdrink Satan, there seems to be plenty to do beneath the earth. June 18, however, will see you battle evil souls as you attempt to escape purgatory in Upstream Arcade's West of Dead. The launch trailer was revealed at the Guerrilla Collective.
Star power
Featuring the voice talents of Ron Pearlman as protagonist William Mason, players will awake in a procedurally generated purgatory every time they fall prey to the devious denizens of this realm. The deeper into the maze you go, the more dangerous it gets.
With its emphasis on fast-paced action, taking cover in West of Dead is key to survival. You'll strategically navigate through each encounter, making use of cover to get the jump on your enemy. Dive, jump, and vault as the bullets start to fly, and you might just survive long enough to see your journey to the end.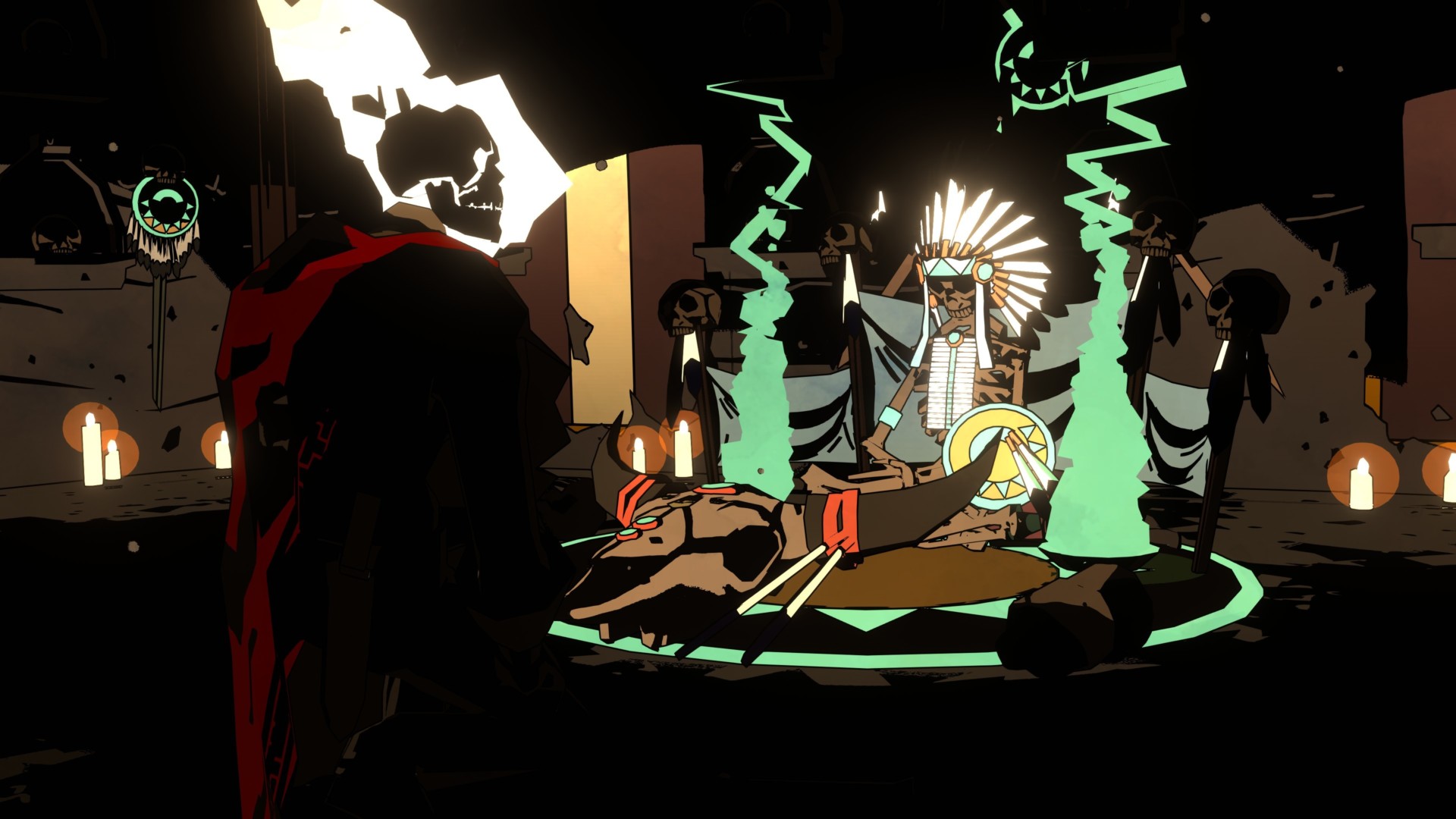 The dark creatures that haunt the halls and rooms are not to be trifled with either. They run the gamut from undead gunmen to fearsome creatures, and they all have one thing on their minds: your blood. Thankfully, you won't be defenseless against such evil.
Suit up
Mason has access to revolvers, pistols, shotguns, and rifles, but that's hardly all of your resources. Dynamite can come in handy when you want to clear a crowd. Throwing knives can strike that final blow from a distance. Certain charms will also help protect our hero in emergencies. By eliminating these hateful things, you will earn both iron as well as sin, which you can trade for upgrades and other items.
Needless to say, the Wild West has never been this dark. West of Dead launches June 18 on Steam. You can also hone your skills right now with the game's Open Beta.