Windbound, from developer 5 Lives Studios and publisher Deep Silver, released its announcement trailer today. It shows off a mix of gameplay, ranging from gathering to crafting to combat. There are a few echoes of other games in the trailer, but one thing's for certain: it's quite pretty. Take a look at the trailer below.
Those islands are forbidden, see?
Windbound tells the story of Kara, who winds up shipwrecked on the Forbidden Islands. What's so forbidden about them? We're not sure yet, but it could have something to do with that ominous portal at the end of the trailer. That's just a wild guess, though.
Kara's journey will take her across the chain of uncharted islands, each of which has its own landscape, wildlife, and challenges. And while the islands may look picturesque, they each hold dangers to face and mysteries to unravel.
Sailing to adventure
Windbound is a survival game, so players will need to hunt, gather, and craft if they intend to survive. In the trailer, Kara uses a bow to kill an adorable rabbit-like creature. It's probably delicious.
However, the most exciting part of any survival game is crafting, and Windbound's crafting seems to focus on the construction of modular seacrafts. Kara will need to travel from island to island, contend with fierce storms, and battle sea creatures, so players will have the freedom to design a custom sailboat. It appears as if Kara will start out with a basic canoe, but eventually, she can create a fast-moving sailboat that zips through Windbound's gorgeous waters.
There are a few echoes of Breath of the Wild in Windbound, but also a bit of Sea of Thieves with its free-sailing adventure. And as far as inspirations go, those are definitely two that I can get behind for a video game.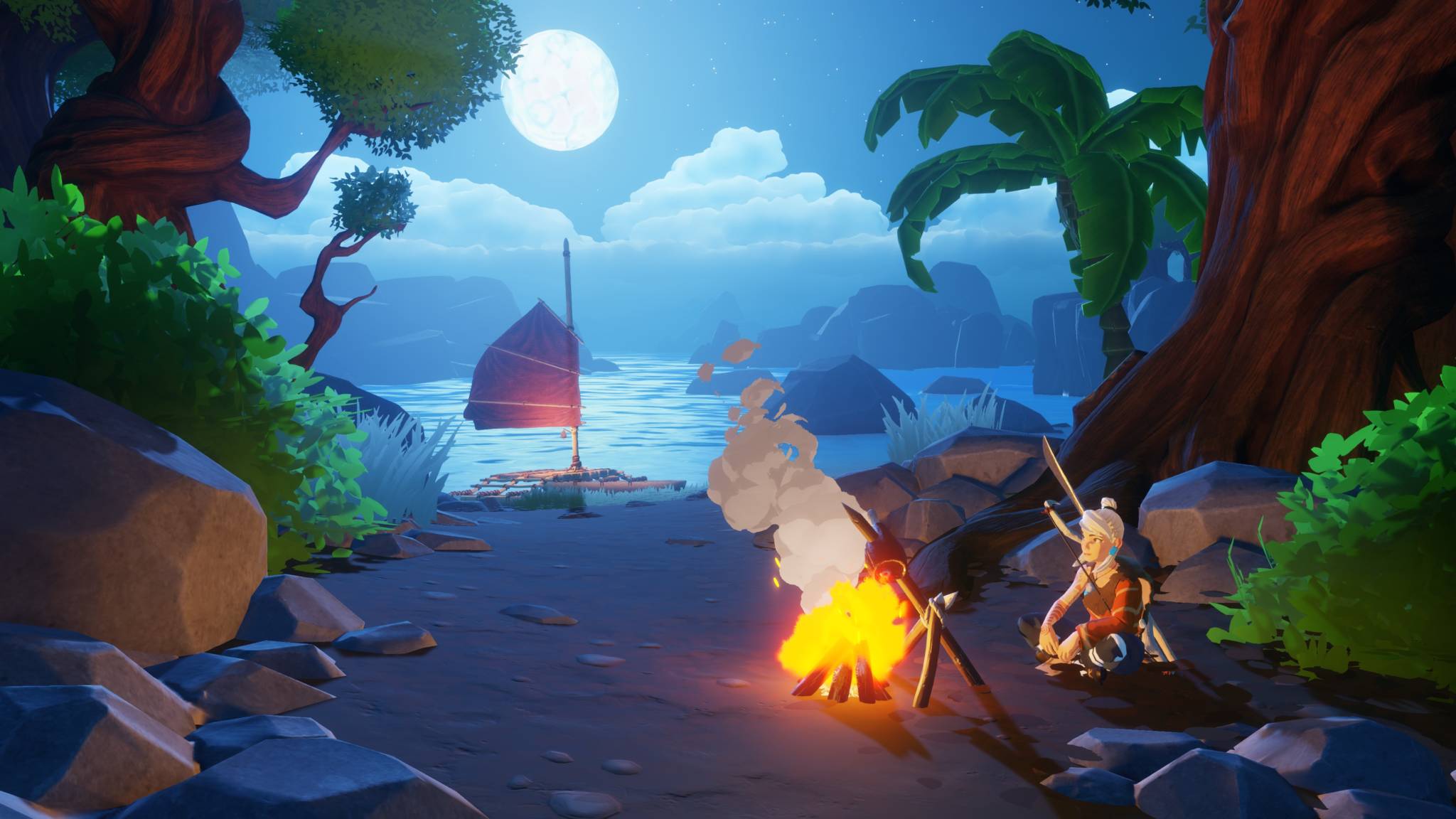 Windbound releases on August 28. If you're interested, go wishlist it on Steam.