Get those blades sharpened and blow the dust off that Oni Gauntlet, everyone. Today, Capcom announced that the hack and slash classic Onimusha: Warlords is getting a remaster, set to release this January.
It has been more than 17 years since gamers clashed against the demonic forces of Nobunaga in Onimusha: Warlords. The game was a bit clunky and linear (and it came out before using PlayStation analog sticks was a thing), but it was a hell of a lot of fun. It was truly a gem in the Capcom crown.
The original game sold more than 2 million copies on PlayStation 2 and Xbox (as Genma Onimusha in 2002). The franchise churned out several sequels and spin-offs, and in 2006, the series ended. Since then, gamers have asked for Capcom to drag the poor series from its musty basement and into the light once more. And although this isn't the sequel we've been waiting for, a remaster is a promising start.
More than a shiny coat of paint
The video above showcases Onimusha like we've never seen before — actually perceptible. But we kid. Indeed, the game is looking stellar, with full high-definition graphics and in widescreen. Even the cut scenes have been given the HD treatment, so no obnoxious black bars (looking at you, Shenmue). However, that's not all the tricks it has in its bag. Of tricks.
Onimusha: Warlords remastered comes with actual analog stick support. Thank our lucky thumbs! The game is equipped with a remade soundtrack, and the Japanese voice-overs have been re-recorded. A new feature called screen scroll — added for widescreen — allows the backgrounds to shift up and down along with your movements. There is also an optional Easy Mode.
Demonic homecoming
For newcomers and those too young to remember, Onimusha was a game that combined intense close-quarters combat with some exploration and mild puzzle solving. Taking place during Japan's Sengoku period, you played as the samurai Samanosuke and the agile ninja Kaede as you explore the infested Inabayama Castle.
Focusing the power of the elements into your sword, you cut down waves of evil Genma as you search for Princess Yuki. It's your classic hero saves princess trope, but with some demons thrown in the mix instead of angry turtles.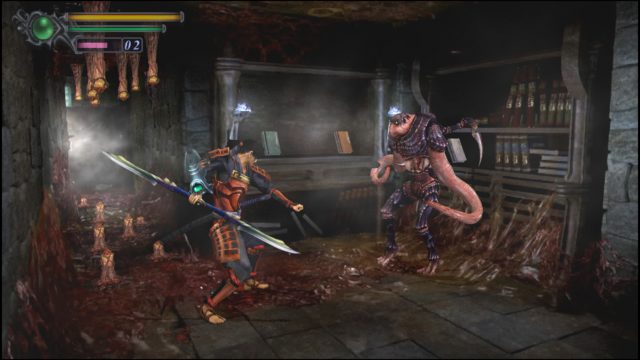 Onimusha: Warlords releases in North America and Europe on January 15, 2019 for $19.99. It will be available as a digital download for PC, with a physical release on Xbox One and PlayStation 4. For more on the remaster, check out the official website.