Today's a special day for Wolfenstein fans out there. Bethesda has recently announced the release dates for two games set in the fascism-flogging universe. Both Wolfenstein: Youngblood and Wolfenstein: Cyberpilot will actually release on the same day, July 26, 2019. Check out the trailers below:
Wolfenstein: Youngblood
The last time we were punching and shooting baddies was in 2017. B.J. Blazkowicz and co. have begun liberating America from the Nazi threat in Wolfenstein: The New Colossus. We've also learned that B.J. and his partner Anya will be having twins.
That leads us to Wolfenstein: Youngblood where our hero is missing, and it's up to the twins, Jess and Soph Blazkowicz, to save the day. Yep, Wolfenstein will be having some modern co-op action.
Even better is that the Deluxe Edition of the game will have a "Buddy Pass." This allows you to invite a friend, joining you in your enjoyment of the game's over-the-top and zany violence for free. You and a buddy can go on a rampage in the streets of occupied Paris as you take down the oppressive Nazi regime.
Wolfenstein: Cyberpilot
Youngblood will put you in a regular first-person, fascist-fighting fragfest on your monitors, but Cyberpilot will instead take place via your VR headsets. The action also takes place in Paris and, this time around, you're a hacker who's out to help the French Resistance by controlling Nazi war machines.
Some questions linger such as how this is tied to Youngblood's plot, or even if we'll see hints and easter eggs referenced. Perhaps we see this hacker helping the Blazkowicz twins in some missions?
In any case, July is sure to be a big month for fans out there with two games coming out on the same day. You can check out the Steam store page for Wolfenstein: Youngblood here, and for Wolfenstein: Cyberpilot here.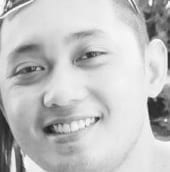 I'm a small business owner who's also writing on the side, contributing in various websites under the Enthusiast Gaming umbrella — Destructoid, Flixist, Daily Esports, PlayStation Enthusiast, and PC Invasion.
My Steam library has 1,131 games at the moment so we definitely have a lot of things to talk about.