World of Warcraft is set to have new additions real soon, with the Shadowlands expansion being more than just playable High Elves. Blizzard will reveal more details come June 9, but for now, we have learned more about the new realm of Ardenweald. Set to play a big part in the upcoming expansion, here is what we know about this mysterious addition in World of Warcraft: Shadowlands.
Beautiful in death
"The ethereal umbral forests of Ardenweald are where wild spirits return after their time on the mortal plane come to an end so that they can again be reborn," the blog post reads. "However, this lush afterlife paradise has suffered greatly from the mysterious anima drought plaguing the Shadowlands. Everything that grows here has begun to wither, and the cycle of reincarnation is in peril unless things change—and swiftly."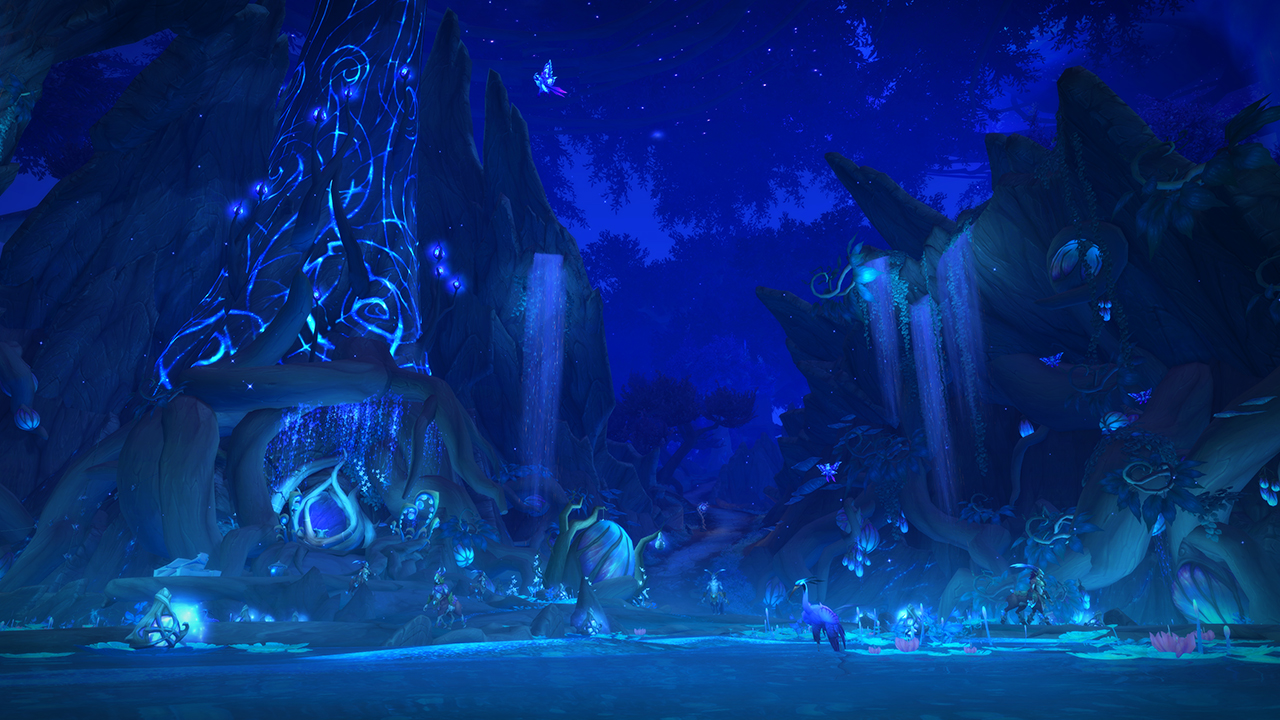 The afterlife theme continues to resonate strongly with each new tidbit we learn. The change that is to come will be up to players, with restoring the balance being a pressing need. Corruption of the afterlife certainly sounds like a dangerous situation that needs to be dealt with. You will not be alone, though, as Ardenweald is home to many creatures. The Vorkai, Sylvar, and prominent figures such as the Winter Queen are on hand to witness your deeds in Shadowlands.
Improvements incoming
Ardenweald also serves as the home of the Night Fae Covenant. A new addition in World of Warcraft: Shadowlands, players can pledge their fealty to covenants to gain passive and other bonuses. Having the ability to teleport short distances and move more swiftly does sound intriguing. Of course, you can expect cosmetic rewards as well.
World of Warcraft: Shadowlands represents something of a fresh start for many players. While previous expansions have had their ups and downs, many hope that Shadowlands will reignite the fun and passion of better times. A reduction in the level cap as well as Torghast, Tower of the Damned have been well received. Here's hoping the team over at Blizzard continues to impress come June 9.