Yusuke Hashimoto, director of Bayonetta 2 and producer of Bayonetta, announced his departure from PlatinumGames last night. His final day at the studio was January 31. Hashimoto has been behind a lot of great games, many of which you know beyond the Bayonetta series.
Hashimoto was a part of PlatinumGames when it was founded in 2007. In 2009, he produced the hack-and-slash-and-breakdance spectacle Bayonetta, and he later directed its sequel. Those games were released to massive success, catapulting the eponymous Bayonetta to fame. The snarky time witch even landed a spot on the roster for two Super Smash Bros. games, alongside other invitees like Sonic the Hedgehog and Solid Snake.
Hashimoto didn't find the same success when he directed Star Fox Zero in 2016 for the Wii U, however. But the game was still important to him. That much was clear in his departure message he left on Twitter.
"This tweet will be a little more personal than usual," Hashimoto wrote. "Yesterday, January 31st, was my last day at PlatinumGames. The memories I made during my 13 years at Platinum, working with dozens of talented individuals on Bayonetta, Bayonetta 2, and Star Fox Zero, are priceless to me. Let me take this opportunity to share my thanks with anyone who has worked with me, supported me, or played my games. I hope to take the experiences I gained at Platinum and use them on whatever I work on in the future. Thank you again – Yusuke."
An announcement from me: pic.twitter.com/aXPUfJY6sp

— 橋本祐介 Yusuke Hashimoto (@yusuke8shimoto) February 15, 2019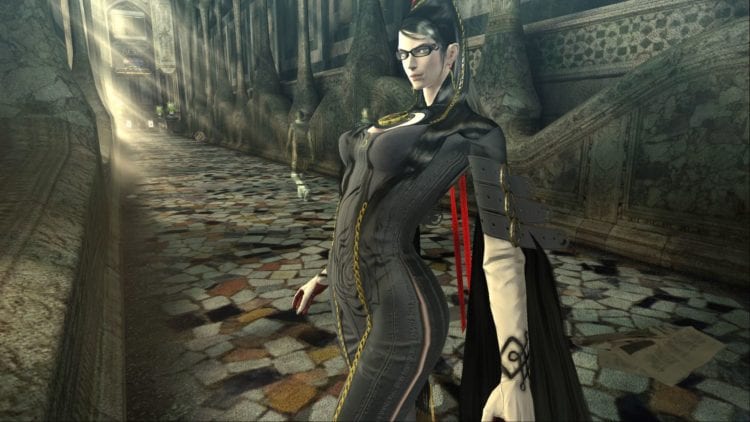 Jack Of All Trades
Hashimoto has had a hand in a lot of popular games since the late '90s. He was a motion animator in Dino Crisis 3 and worked on animation for Devil May Cry. Hashimoto was also the lead visual effects designer for the Assignment Ada DLC for Resident Evil 4. Other games he worked on include Super Mario Party, God Hand, and Resident Evil Zero.
Looking at his portfolio, wherever Hashimoto's new path leads, he'll likely find success. With games like Bayonetta under his belt, I'm looking forward to what he'll do in the future.