Zombie Army 4 released last month, offering even more of Rebellion's co-op zombie slaying for fans of the previous three games. If you've already played through the game, you may want to take a look at some new DLC released today. The first mission of a new three-part campaign is playable right now.
Zombie Army 4 DLC
Zombie Army 4's new campaign, Hell Cult, arrives today with its first mission, Terror Lab. Players must venture into an evil laboratory, slaying scientist zombies along the way, in order to find out why zombies are still popping up left and right. The second mission, Blood Count, will release in April, and the third and final mission of Hell Cult will arrive in May.
In addition to the new mission, Zombie Army 4 Season Pass owners will also gain access to a new American sea captain character, Josiah, alongside several goodies. These include the PPSH submachine gun bundle, the M1 semi-auto carbine bundle, molten lava weapon skins, and the classic Boris outfit. Expect more characters, weapons, and skins to drop each month alongside the new campaign missions.
Horde mode
If you're a big fan of horde mode, Rebellion also dropped a new map called Undead Wood today. The forest isn't pretty, and it's infested with Nazi zombies, but it should provide a few more hours of gameplay for fans of the game. Plus, even if you don't have the Season Pass for Zombie Army 4, you'll receive the new Horde Mission map for free.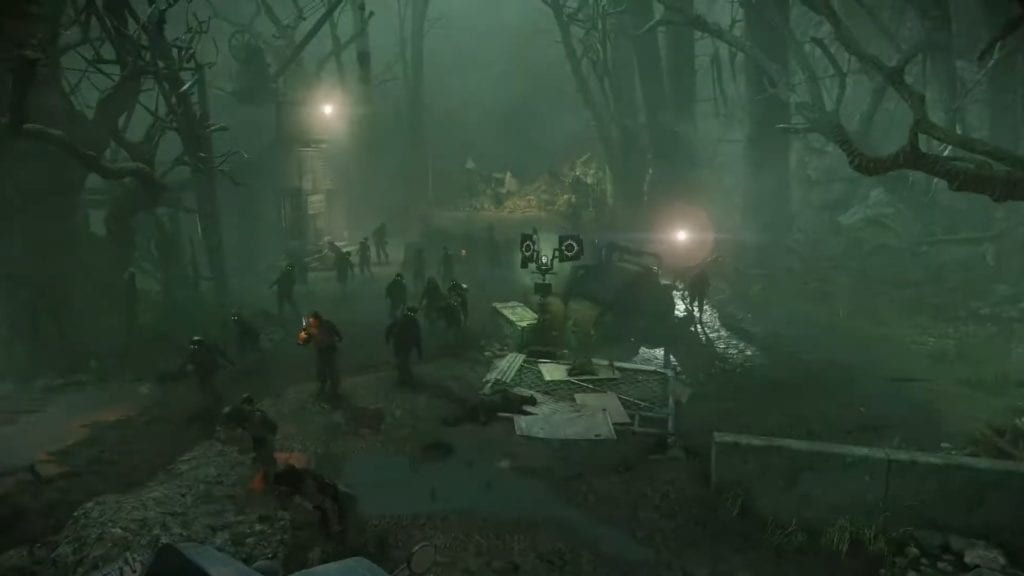 Road map to hell
If you're curious about what's next for Zombie Army 4, check out Rebellion's road map below.
April 2020

Campaign mission "Blood Count"
Renegade Officer
Bloodsoaked weapon skins
Gas mask headgear bundle
Mortar shotgun bundle

May 2020

Campaign mission #3
Character pack #3
Character skins #3
Weapon Pack #3
Weapon Pack #9
Weapon skins #4

Summer 2020

New FREE mode
New FREE difficulty level
FREE Horde map #2
Our own Stefan Bahruth gave Zombie Army 4 a 6 out of 10. You can pick up it up on the Epic Games Store for $49.99, and the Season Pass for $34.99.