The Altai Mountains is a snowcapped region in Siberia buffeted by extreme winds and snowstorms. It's also the first level in Sniper: Ghost Warrior Contracts. As such, it serves as an introductory point for what you can expect as you progress through the game. Your target is a mad scientist who's creating a virus. Our guide helps you with the main objectives throughout the Altai Mountains mission — the so-called "contracts" in Contracts — as well as additional challenges for those challenge tokens.
Note: For all the other missions and various info, check out our Sniper: Ghost Warrior Contracts guides and features hub. Anyway, take a look at the Altai Mountains map below:
The basics of exploration
Since this is the game's first level, it's best to get acquainted with the mechanics and systems first. There's a fairly quick encounter where the Handler tells you about mechanics such as climbing and sniping. After that, you'll be directed to the Altai Mountains proper. Oh, and because we're in the snowy region of Siberia, wading or swimming in the frigid waters will cause you to lose health.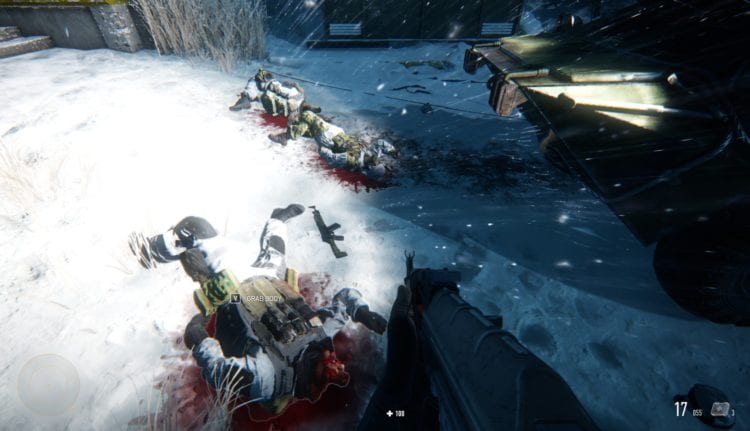 Once you've familiarized yourself with the area, you can just fast travel around to complete your bucket list of challenges and intel collectibles. Speaking of fast traveling, you can't use this mechanic if you have an objective that's waiting to be turned in. You'll need to head to an extraction point first so that fast travel will be available once more.
Lastly, when you've completed all contracts/main objectives in any given map and head to an extraction point, you're done with the level and the next one becomes available. You can still replay the previous level, but there's one caveat: heading to an extraction point will automatically end the level. This means replay attempts — assuming you've completed one of the main objectives already and you're doing more challenges and grabbing intel collectibles — will need to be done without fast travel being available.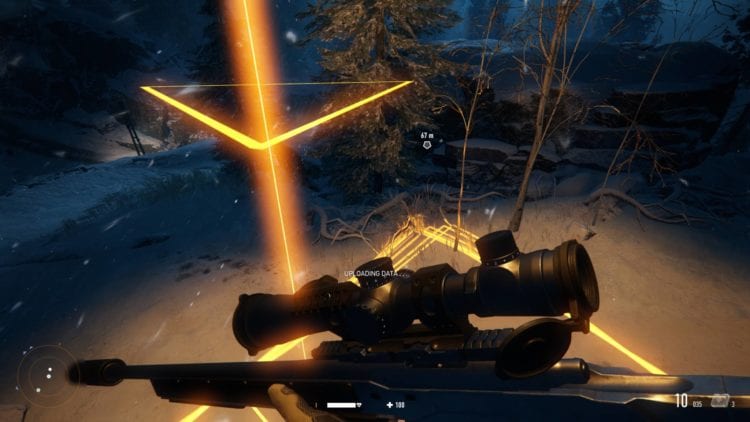 Altai Mountains – Contracts
Download Ivanovsky's plans
After you've eliminated the soldiers, you'll spot a good vantage point overlooking the comms facility. There are numerous soldiers here, and an APC might even be a nuisance. Take them out from afar.
You'll find Ivanovsky's plans at the top floor of the building closest to the comms tower.
Find the client's spy
You'll have to backtrack where you initially started the level proper. The client's spy is somewhere in the snowy hillside area, but it's crawling with soldiers. It's also close to a bounty location. Bounties pop up in the middle of a mission and they'd direct you towards an area where a specific target awaits. Eliminating the target grants some cash and intel tokens.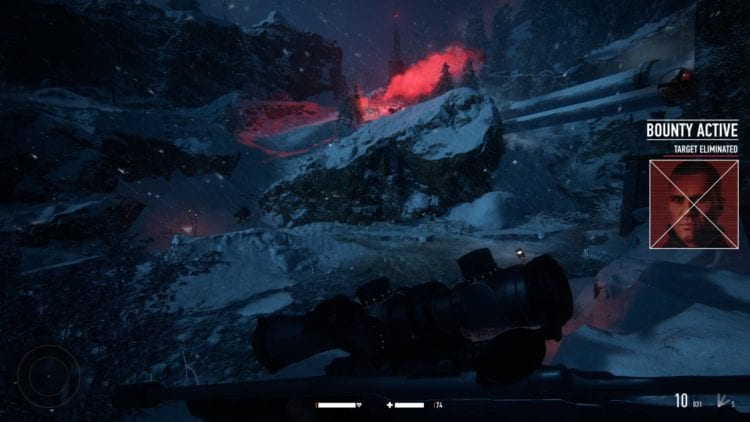 You'll know you're on the right track once you spot a cabin with a snowmobile parked outside. There's also a red flare that marks the spot.
You're too late though because some Siberian soldiers have managed to get to the spy before you did. Kill the hostiles and examine the spy to complete this contract.
Eliminate Dmitry Ivanovsky
Ivanovsky is the first uniquely named fella that you'd assassinate. Head to the fast travel area on the center of the map, but beware of numerous snipers. Some are even perched on top of the peaks.
Ivanovsky is in the main base right next to the power plant and you'll approach it from the side entrance. There are lots of CCTVs here, so be careful when you're sneaking around.
Thankfully, the passageways off to the side where the generators are quite safe. Again, just be aware of the cameras on the walls.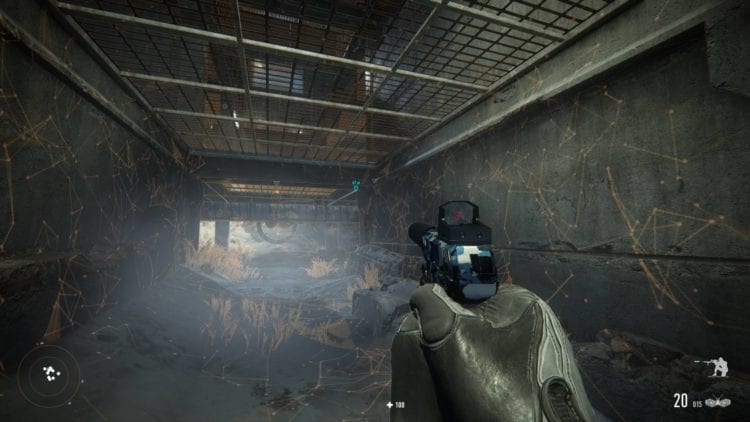 When you're close to the medical tent, you'll find a crawlspace as well.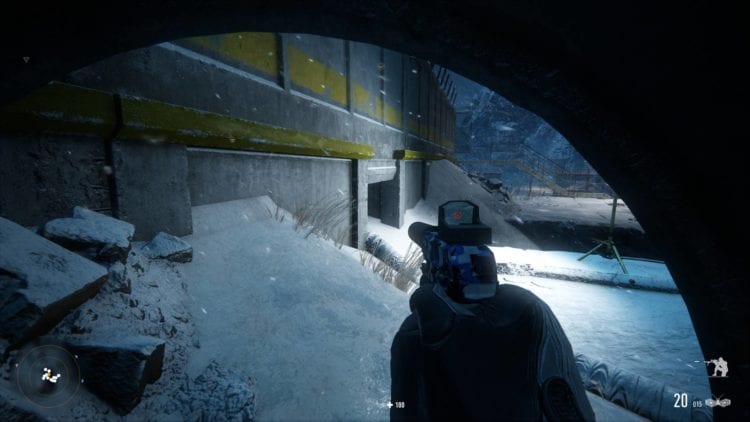 You'll find Doctor Virus inside the medical tent. He'll be flanked by two of his assistants. The three of them are wearing hazmat suits so they're not hard to miss.
Steal samples of the virus
The virus samples are inside the medical tent/makeshift lab. Interact with the object and you'll even get another checkpoint after killing Ivanovsky.
Destroy all test results
The test results, meanwhile, are found inside the power plant. From the makeshift tent, follow the snow-covered incline until you reach the foreboding walls of the facility. The door's locked, so you'll have to climb on top of some crates and walkways to get inside.
This area will have half a dozen guards, so be cautious. They can also spot you through the floor's grating even if they're right above you.
There's also a collectible here which nets you an intel token. It's on the opposite side of the wooden plank that you cross.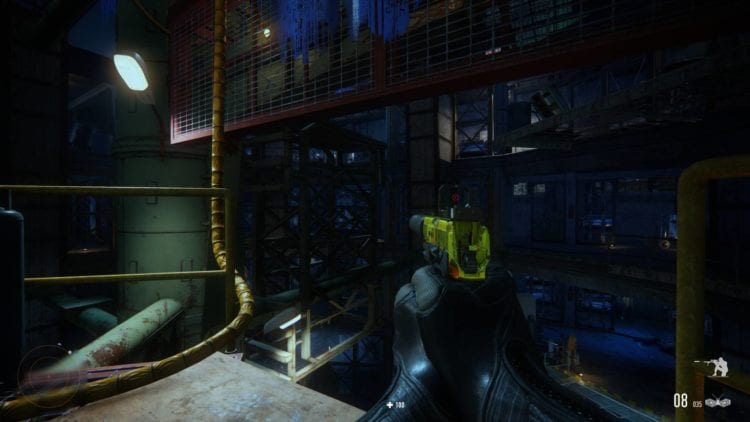 There's a stairway here which loops around the area. You'll find the intel file on top of a green military cache.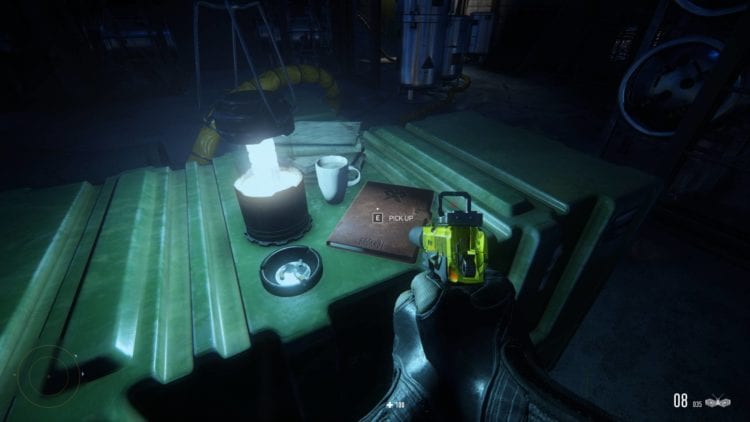 When you're done grabbing the intel file, make your way up top. Once you reach the upper deck of the power plant, you'll find the test results in a computer that you can interact with. It's guarded by two soldiers though.
When you're done with all the objectives, head to the nearest extraction point to finish the level. Remember, you can't fast travel if you've completed any objective. Any subsequent replay runs will end the mission if you head to an extraction point as well. You'll need to do a full run without fast traveling in case you're gunning for multiple objectives.
Altai Mountains – Challenges
Interrogate 3 officers
When tagging enemies, you'll notice symbols that represent what type of unit they are. Diamonds are your officers. If you spot one, sneak up behind them and hold E to interrogate.
Perform 20 headshots
This is self-explanatory and should be easily completed in your first run.
Gas 5 enemies
You'll need any of the following: gas grenades, gas mines, or decoy traps along with the "Deadly Formula" character skill. The first two can be found easily enough while exploring the Altai Mountains level next to ammo stashes. Execution, though, can be a hassle because some enemies take a while to get affected by the noxious fumes.
Ideally, you'll want to find an area where lots of enemies are clustered (comms facility where contract #1 is), or where you can effectively lure them down a cramped spot (the medical tent/lab where Ivanovsky is).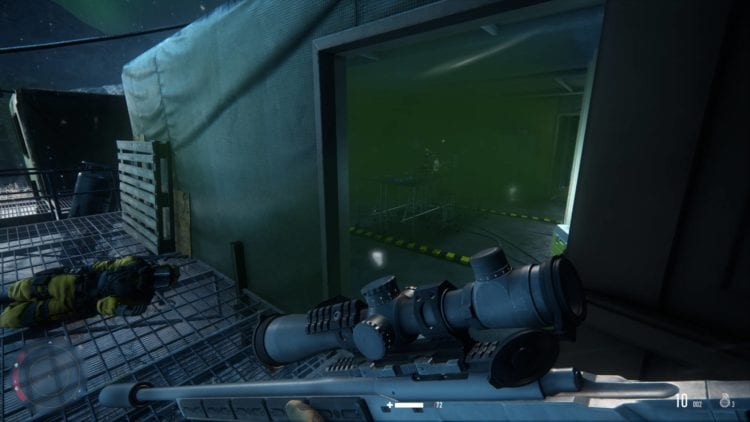 Eliminate Ivanovsky without raising the alarm
If it's your first time playing Sniper: Ghost Warrior Contracts, then you've probably triggered the alarm one point in time. For your replay, try to avoid doing this in the medical base. It's easier said than done because you need to guarantee that each shot instantly kills enemies without alerting other guards. If guards become suspicious or if they find a corpse, they'll sound the alarm.
Kill Ivanovsky and his 2 assistants within 10 seconds
This is also easier said than done because the trio tends to move around near the medical tent. Ivanovsky usually stays inside, but his two pals might be roaming nearby. Make sure all three are tagged first so you know where they are, then go in with guns blazing.
Complete all contracts killing only Ivanovsky
This one's quite fun and challenging indeed. You'll have to replay the Altai Mountains level to get things right. Complete all the contracts/main objectives mentioned above, but do not kill a single living soul.
It's possible to get spotted, and that's not a problem as long as you stay alive and without any blood on your hands… well, except Ivanovsky's. I actually completed this part by using special armor-piercing (AP) rounds and the "X-Ray Vision" mask upgrade.
---
That does it for our Altai Mountains map and mission guide. Head over to our guide for the next level, Kolchak Harbor.
Sniper: Ghost Warrior Contracts is available on Steam. For more information, check out our guides and features hub.