Character creation: Elf race and subraces
The elves of Baldur's Gate 3 have the following race features regardless of subrace:
+2 Dexterity.
Keen Senses – Proficiency with Perception rolls.
Fey Ancestry – Advantage on saving throws against charm, can't be put to sleep with magic.
Darkvision – Can see in the dark within 12 meters.
Weapon Proficiency — Longsword, shortsword, longbow, shortbow.
High Elves vs Wood Elves subraces
These are the main differences when you pick a High Elf vs a Wood Elf in Baldur's Gate 3:
| | |
| --- | --- |
| High Elves | Wood Elves |
| Base Racial Speed – 9m movement per turn. | Fleet of Foot – 10.5m base walking speed. |
| +1 Intelligence | Mask of the Wild – Stealth proficiency. |
| Available Cantrip; can be changed. | +1 Wisdom |
Note: Cantrips are basic spells in Dungeons & Dragons. Choosing the High Elf subrace presents you with one cantrip that you can change accordingly. I'll go into detail regarding these in another guide.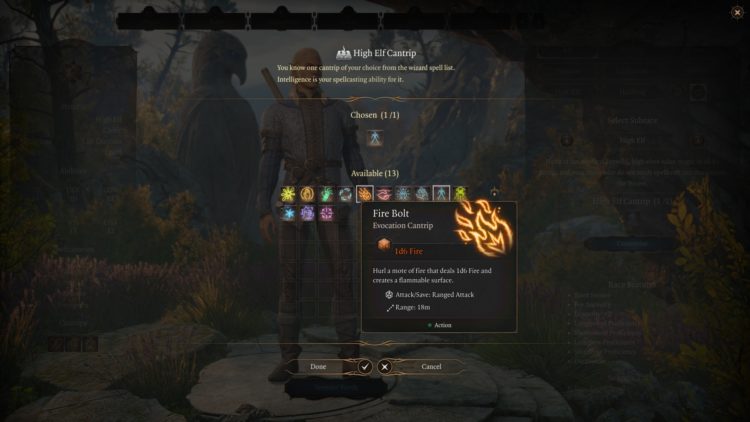 Next, let's take a look at the options for Tieflings. Alternatively, go back to the main page of our character creation guide.