Shortcuts, escape points, and QR Codes
First, let's discuss the shortcuts, escape points, and QR codes in Hitman 3's Mendoza level.
Shortcuts will make exploring Hitman 3's Mendoza level a breeze. But, first, you'll need to get the villa basement key from Archibald Yates' bedroom. This allows you to open a door in the living room that leads to the basement.
Shortcut: Maintenance Door – The first shortcut at the southern corner leads to a maintenance corridor. At the far end is the yard where people are eating yummy asado.
Shortcut: Cellar Door – The next shortcut is found at the northeast corner of the basement. It leads to the villa's garden.
Shortcut: Backdoor – If you follow the villa's pathway through a hidden cave system, you'll eventually reach a cliffside path. The shortcut here opens up to the reception hall and wine tasting room.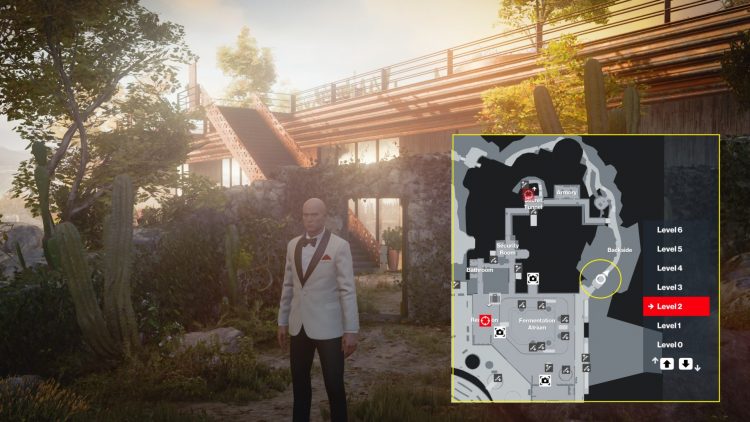 As for the escape points, some will require you to find keys first:
One Last Tango – Go to the dance floor and tango with Diana Burnwood. This escape point is unlocked by default.
Into The Sunset – This one is all the way at the edge of the grape fields.
The Cave – You need to enter the locker room of the mercenaries to pick up the Tactical Diving Suit. This lets you dive down the waters of the cave.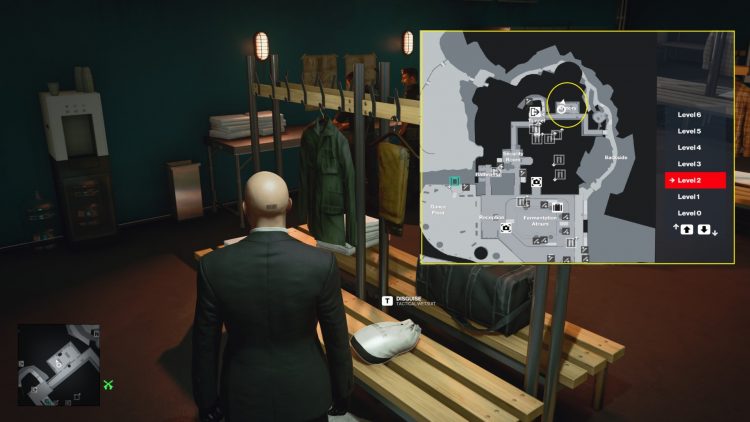 Grand Theft Auto – Grab the keys to Yates' car in his bedroom. Then, find his car in the villa's front yard.
Lago Lurker – This is all the way at the northwestern section of the map. Enter the shed next to the boat to find the key. You'll also spot some tools such as a crowbar, screwdriver, and the like.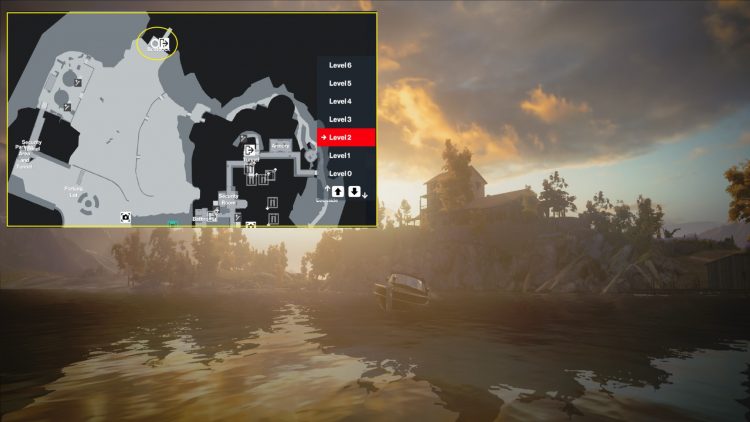 QR Codes
QR Codes are scattered all around the facility. You can watch the video below from YouTuber Trophygamers (seen below).
Anyway, let's talk about the Tamara Vidal and the "Notes of Hemlock" assassination challenge.