Microsoft Flight Simulator is one of Microsoft's oldest properties. It even predates other mainstays like Windows and the Microsoft Office Suite. A big reason for its staying popularity has been its impressive level of ease of access. This is something that hasn't changed up until this day, and is now about to be pushed even further thanks to its first-time release on a console platform.
With the new, next-gen Microsoft Flight Simulator finally about to soar onto consoles, a whole new generation of gamers — nay — future pilots, is about to be born.
While this might sound like an inflated hot take, I'm actually speaking from personal experience. As someone who was introduced to the series at the ripe age of only four years old, I've literally grown with Microsoft Flight Simulator throughout my life. It satiated my continually huge appetite for flying, and especially now, allows me to fulfill this dream in unparalleled detail. That's why I'm so excited that more people will now get to experience it. Especially because it also proves just why this series is so important in the first place.
The "Wright" touch
Really, writing this was inspired by some of the common negative remarks I see made against Microsoft Flight Simulator. Some of the more hardcore simmers still take it for being "too simple" and go on to compare it to the quote-on-quote "more advanced and realistic" flight sims out there like X-Plane 11 and Prepar3D.
Before I received the chance to review Microsoft Flight Simulator when it was initially released last year, I actually bought X-Plane 11 and put a few dozen hours into it. Again, I'm a longtime MSFS user, so trying out a sim from a different company was totally foreign to me. Although I came to enjoy some aspects of the experience, one thought kept running through my mind: "This isn't as simple as I thought it would be."
Indeed, I learned that there is some merit of truth to the sentiments made by hardcore simmers about how sims like X-Plane 11 offer a lot of hands-on engagement. In fact, one of its most popular add-ons, the Zibo 737, has a ton of different tutorials on YouTube to help beginners get oriented. Just ask me, as I spent almost an hour just learning how to get the aircraft powered up for taxiing, let alone flying it. Although going through the more technical nature of such a sim did make me feel more "pilot-like," I still missed the simplicity that I enjoyed in my 1,000+ hours spent with FSX.
Thus, last year when I loaded up into my first fight with the new Microsoft Flight Simulator, it felt like coming home again. Even though everything has been totally revamped and rebuilt, that special touch, that has kept the series running for literal decades is still present. Now, console owners will get to know what all this fuss is about, and that's extremely exciting.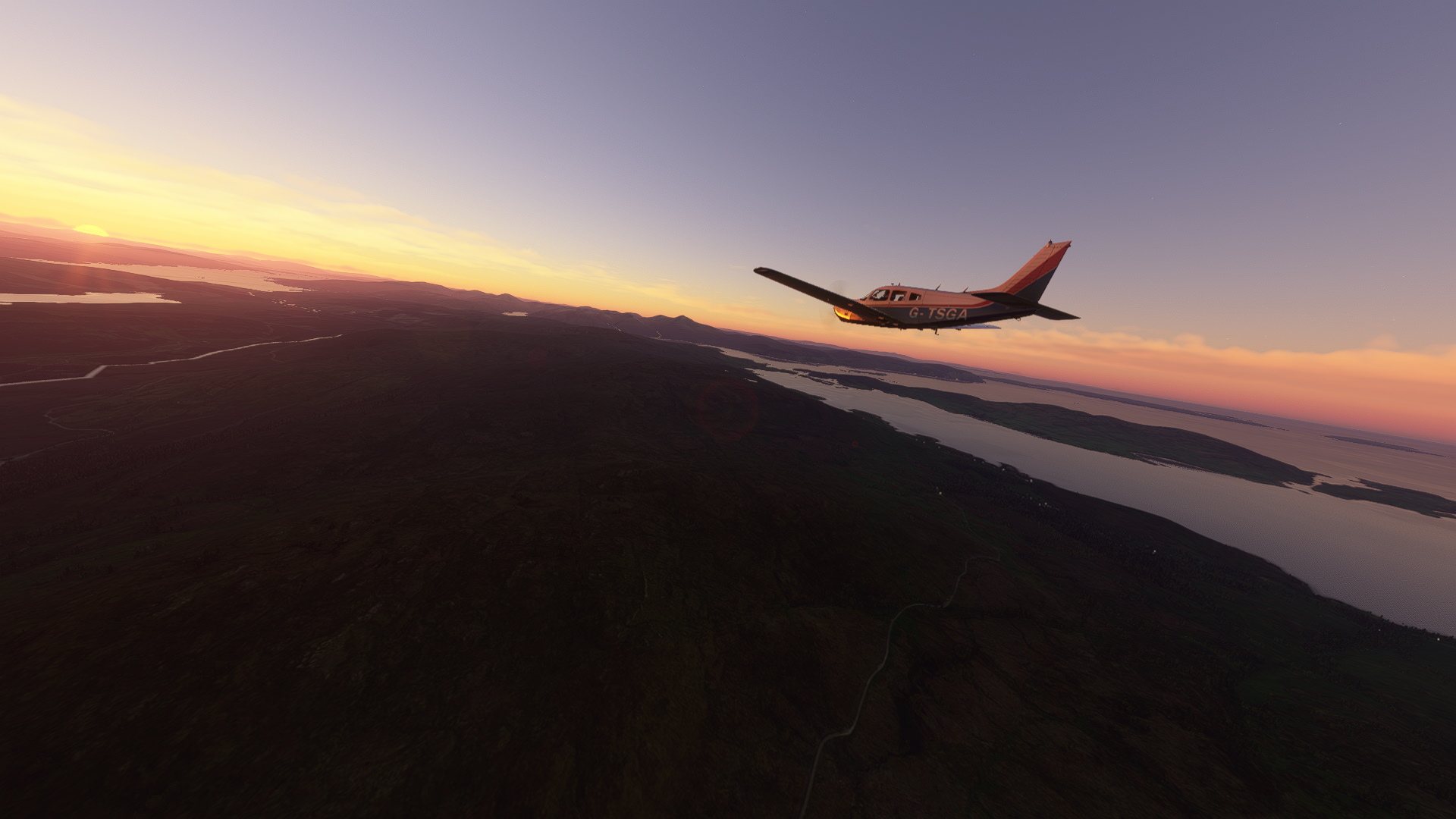 Widening the horizon
Like so many other folks, I was completely enthralled by the older entries as a kid. This was despite the fact that, compared to what we have now, they looked and felt exceptionally crude. Yet, it was those sims that managed to inspire curious flying fans of the time to make their passions into realities. Now, many are pilots today. On that note, I did also begin to pursue that path a few years ago by attending flight school and spending an hour behind the controls of an actual Cessna 172. While I did not complete my studies at the time, you better believe I think about being up in the sky on a near-daily basis.
This is why I'm so amped to see how other folks jumping into Microsoft Flight Simulator for the first time will react. The console space is filled with casual consumers and young players, so there is about to be a whole new generation of gamers experiencing the Microsoft Flight Simulator series. Not only that, but it is going to be leaps and bounds better than what more seasoned fans like myself experienced.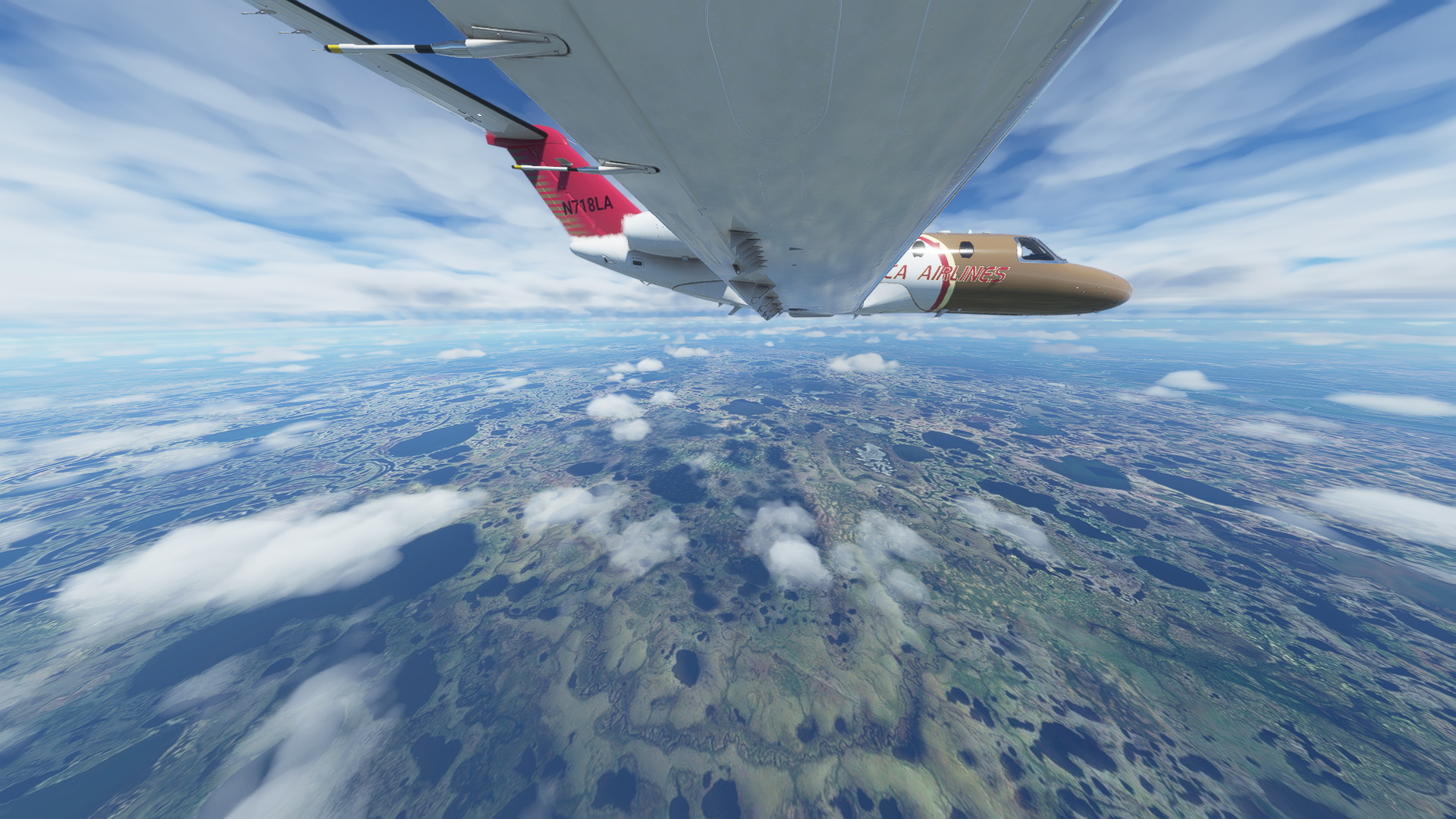 First impressions are everything
The new sim pushes so many boundaries on technical levels that it continues to fool even trained eyes with certain screenshots. Not to mention that, despite how simmers feel, its flight mechanics are very much authentic. The coveted "study-level" aircraft are not present en mass as yet, but they have been coming and will continue to. Really, those are not the focus and never have been the focus of this series. As I've been emphasizing throughout this piece, it's Microsoft Flight Simulator's approachability that has made it a household name. Asobo is very much aware of this, as it has made sure to include a slew of new accessibility options by means of Sim Update V. These will serve as a way to nurture fledgling fliers in ways that allow them to still enjoy the experience without feeling intimidated.
Having said that, I now feel more than ever that Microsoft Flight Simulator's mechanics are what can be considered to be comfortably modular. In my opinion, I believe this is what gives it an edge above other flight simulators out there.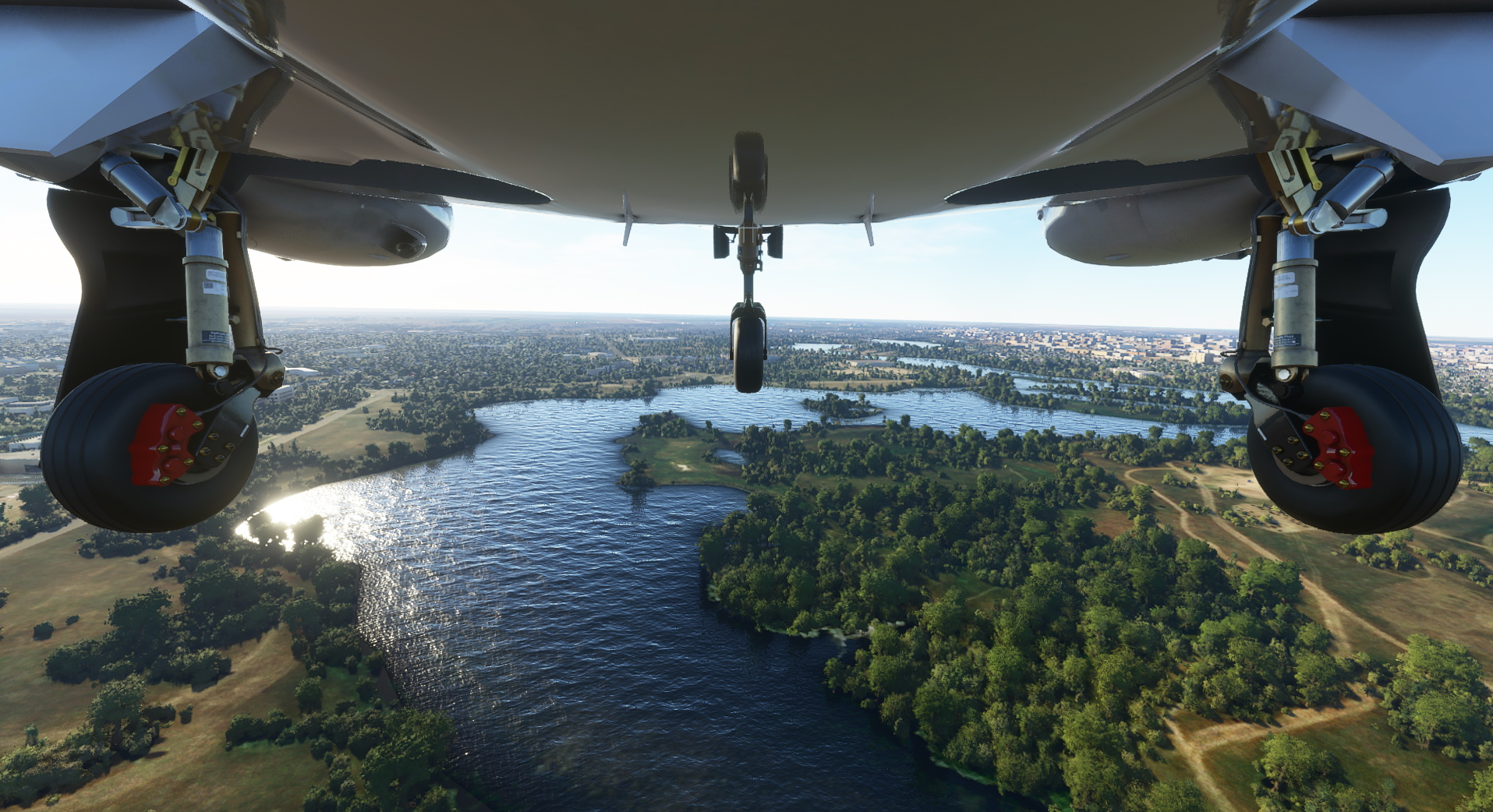 Making it your own simulator
For those that want the super technical, study-level sessions, there are add-on products to enable that. But, for everyone else, now they have the ability to jump in and easily fly planes from every category in stunning, believable environments. I think this is the experience that longtime fans imagined they had back in the day with older entries. Yet, again, newcomers of today will get to enjoy all of this from the very beginning.
The real icing on the cake is the fact that there's still so much more to come. The developers at Asobo Studios have continued to promise (and deliver) frequent updates that expand and improve the sim. This support will be active for a decade, which is unlike any other entry in the series prior. Now, just one year since its initial release, there's already been an exciting jump in quality and quantity. Freeware creators have been doing an excellent job thus far, and professional add-on companies have also been providing very high-quality products. All while the core experience is being improved upon every few weeks with fixes, improvements, additions, and more.
To think that even after a nearly twenty-year hiatus this series could come up and steal the show just like that is impressive within itself. But, again, it's because it already made a name for itself all those years ago.
Is Microsoft Flight Simulator perfect? Of course not. But, as an aviation enthusiast and pilot hopeful, all I see are strong tailwinds and clear skies for the future of  Microsoft Flight Simulator and its already massive community that's about to get much larger with the addition of console players.