Black Friday shopping is in full swing now, as ridiculous as it seems. Thanks to Amazon's delayed Prime Day event this year, all of the other PC-related retailers jumped in early to host competitive deals and it quickly morphed into "Black Friday came early." We shouldn't be all that surprised that this happened.
As a result of the global circumstances, many companies have been hurting for cash this year, as consumers have largely cut back on spending. It's all a vicious cycle, but it looks like it's led to some pretty good deals. This year should be particularly juicy for PC enthusiasts as the new, cutting edge hardware is driving down the prices on some older, but still very viable components. For everything from PC hardware to displays and accessories, we've collected some of the best deals for you to consider.
This list is by no means comprehensive, but these deals certainly caught our eyes. We'll continue to add to it as we spy more deals in the days ahead, too. Keep checking back to see what you can score. We've run through listings on Amazon, Newegg, the Microsoft store, and more to bring you a little bit of everything. We do suggest acting with intent if you decide to purchase anything. The Amazon Prime Day deals are generally good through October 14 though, so don't feel too rushed to get something for your PC.
CPUs and motherboards
$365 – Intel 9900K + Marvel's Avengers key included (after coupon)
Right now on Newegg, you can grab the Intel 9th generation flagship for just $365 after all of the coupons. This is an eight core, 16 thread processor that can handle pretty much anything you throw at it. These used to go for over $500, so I think the value here is obvious. All you need to adapt one of these is an 1151 socket in the motherboard. You might be able to just swap it in with what you have. The retailer is even throwing in a code for Marvel's Avengers which is a perfect test for this beastly CPU.
$360 – Intel 10700KA + Marvel's Avengers key included (after coupon)
Believe it or not, Intel's 10th generation i7 is also going for about the price of the 9900K right now. Both are roughly equal in performance, but the 10700K requires a new motherboard to work. This could work out for you if you planned to upgrade anyways, but you will need a mobo with the LGA 1200 Socket to hook this bad boy up. The upside to this, is that you can upgrade to at least the Intel 11th generation in the future with this option.
$275 – Intel 9700K + Marvel's Avengers key included (after coupon)
Also on Newegg, this Intel CPU is going for a measly $275 now. You'll see it for $299, but use the coupon code at checkout. The 9700K easily went for $400 just a couple years ago, and Intel's 10 generation isn't all that much better. This is a chance to grab an eight core, eight thread processor that can still run all of today's games with ease. It's an absolute steal for anyone with the 1151 motherboard socket that wants a value-oriented performance upgrade.
$161 – ASUS AM4 TUF Gaming X570-Plus (Wi-Fi) ATX Motherboard with PCIe 4.0, Dual M.2
On the AMD side of things, you can grab this X570 which comes with PCIe 4.0 support along with dual M.2 ports. This will work with the Ryzen 5000 Series CPUs, so you know what to do.
$159 – Gigabyte X570 AORUS Elite
Another AMD board, with almost identical features to that of the ASUS. However, this one comes with the AORUS branding if that's what you prefer.
Memory
$119 – CORSAIR Vengeance LPX 32GB SDRAM DDR4 3600
You know what year it is when you can grab this kit for so little money. This memory is ideal for modern CPUs, so look no further. It doesn't come with any fancy RGB lighting, but it's functional and you can choose what color it comes in. It's also backed by Corsair's lifetime warranty.
Cooling and PSUs
$65 – Corsair Hydro Series H100x Extreme Performance Liquid / Water 240mm CPU Cooler
Corsair is a name most people like to sport in their PC builds. You certainly want to consider a substantial cooling solution to make the most of your CPU's boost clocks. This huge cooler is sure to do the trick, and you can really stack the discounts on this one.
$34 – Cooler Master MasterLiquid ML120L RGB Close-Loop CPU Liquid Cooler
Another liquid cooler for even less. This one is just a 120mm so it won't provide all the cooling power of the larger Corsair model, but this one will fit in more places and has RGBs. You will need to fill out a rebate form and enter a code to get it at this price.
$26 – Cooler Master Hyper 212 Evo CPU Cooler, 4 CDC Heatpipes, 120mm PWM Fan, Aluminum Fins for AMD Ryzen/Intel LGA1200/1151
Just a name brand air cooler for a great price. Scoop it up for as little as $26.
Whenever upgrading a system, you need to make sure you can push quality power to the components. This EVGA 750w PSU is exactly what Nvidia recommends to power the new RTX 30 Series, but you may need it for a new CPU as well. These usually go for $130.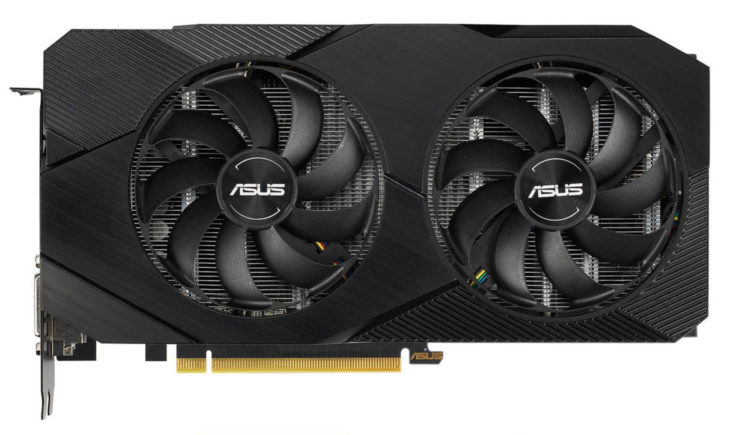 GPUs
$284 – ASUS GeForce RTX 2060 Overclocked 6G GDDR6
Considering that the next generation of graphics cards from both AMD and Nvidia are about to release, you may want to hold off on older models. However, after the rebate and coupon discount, this price point is hard to argue with. That's $55 off.
$219.50 – MSI GeForce GTX 1660 Ti Ventus GDDR6
Some models are definitely getting cleared out for what's to come. This is another deal that may be worth jumping on. Just make sure to use the coupons and do the rebate. There's roughly $50 in savings here, too.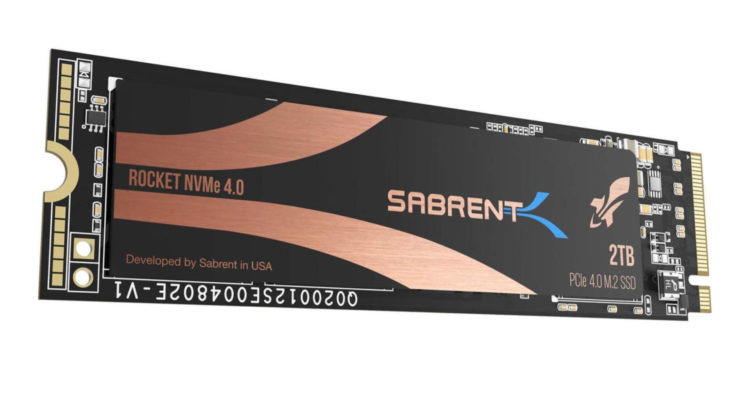 Storage
$343 – Sabrent 2TB Rocket Nvme PCIe 4.0 M.2
Now $343 isn't cheap for storage, but this is for PCIe 4.0, which has massive read/write speeds. This Sabrent model can read/write 5,000/4500 MB/s, respectively. It's not as good as the Samsung 980 Pro, but it's way less money with this 20% off sale on all of the storage options. You can opt for the 1 TB model as well, but this is a great value for 2 TB.
$63 – WD Black 500 GB NVME M.2 SSD 
You can't beat this deal for a modest amount of storage at this price. This PCIe 3.0 drive has a read speed of 3,470 MB/s, so it'll still pulverize those load times for a fraction of the cost. There are larger capacity models too, but this one is the best value.
$299 – Samsung 970 EVO 2 TB NVME M.2 SSD
This drive isn't cheap, but it's one of the best on the market. It's a little less than the Sabrent, but it's PCIe 3.0 and only reads/writes 3500/3300 MB/s.
$88 – WD Blue 3D NAND 1TB Internal SSD – SATA III SSD
Not all games benefit from an expensive M.2 NVME SSD, and sometimes you just need storage space. This works with the older SATA ports, and will still stomp a traditional hard drive with its 560/530 MB/s of read/write speed.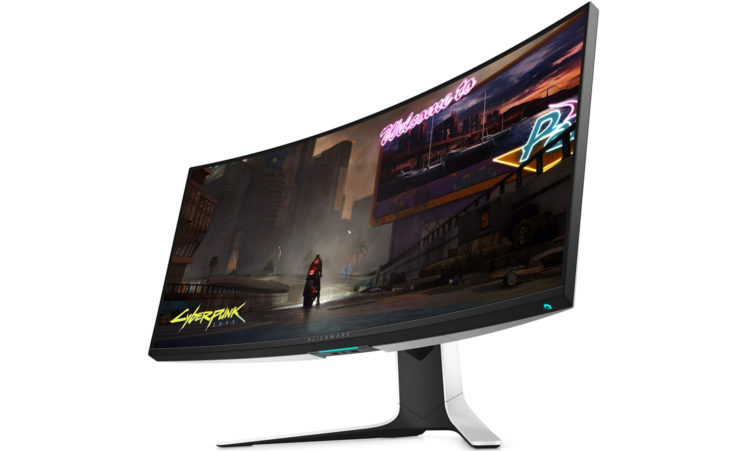 Monitors
$849 – Alienware AW3420DW 34″ 1440p curved 2ms 120hz ultra-wide monitor
High refresh rate 1440p gaming is finally here for all of us. This particular monitor isn't cheap, but it is packed full of features. It's fully adjustable, features G-sync, and has customizable RGBs. It's a premium product, but it's over $350 off right now. A lot of the Amazon Prime Day deals have expired for PC gaming monitors, but this one's still good.
$350 – ASUS VP348QGL 34″ Quad HD 3440 x 1440 75Hz 4ms
This is another ultra-wide, but it comes in at way less money with specs that are still respectable if you're not into competitive gaming. This would be great for a workstation as it has a built-in blue light filter and is fully adjustable for your angle. This is a Freesync monitor though, so keep that in mind when planning compatibility. It also features HDR.
$320 – Acer ET322QK wmiipx 31.5″ Ultra HD 4K2K
If you're ready to get your feet wet with 4K gaming, this Acer monitor is a great pick. It only boasts 60 Hz and a 4 ms response time, but it does support Freesync and HDR. It's fully adjustable for the ideal viewing angle, too.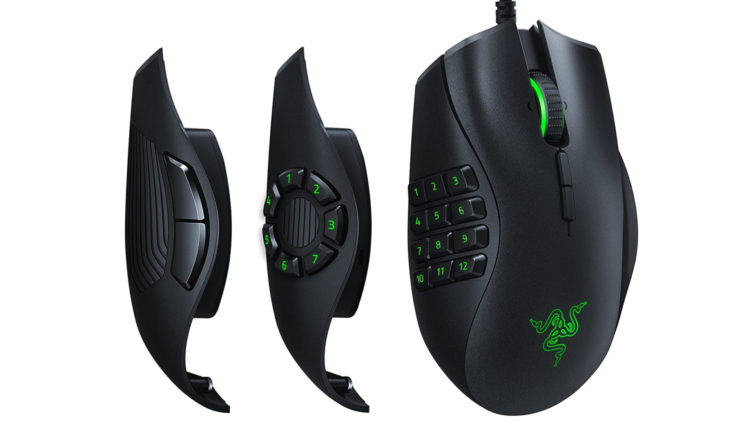 Keyboards, mice, and controllers
$60 – Razer Naga Trinity Gaming Mouse: 16,000 DPI Chroma RGB Lighting – Interchangeable Side Plates
This highly versatile mouse allows you to have all of the options just a click away. It can go for as much as $100, so if you've always needed utility, now's the time to buy.
$31.35 – Razer Death Adder Essential Gaming Mouse: 6400 DPI Optical Sensor
This is a great mouse from Razer that normally goes for $50. I've used the similar Atheris model from Razer and can attest to the quality of the company's products. It's hard to go wrong with this one for general use. It only has a few extra buttons though.
$60 – Razer Ornata Chroma Mechanical Gaming Keyboard with Detachable Plush Wrist Rest
This keyboard will keep your wrists from resting at crazy angles, and trust us. It pays for itself. You also get the perks of RGBs programmable macros. It usually runs for $100.
$90 – Razer Wolverine Tournament Edition Wired Controller for Xbox 
Razer also makes its own version of the Xbox controller with advanced features. The standard version of the Wolverine is like a half-step up from the standard Xbox controller, but not quite the Elite. It comes with hair trigger controls and extra buttons for advanced mapping. Alternately, you can a grab the Wolverine Ultimate version if you want something more akin to the Xbox Elite. Both versions are 25% off.
---
Hopefully these PC-related deals from Amazon Prime Day, Newegg, and other retailers give you the upgrades you desire. There's not a whole lot else to do these days, so you might as well game in style.
*Note: All prices are in USD.*