The Radeon RX 6900 XT LC was spotted at a retailer not too long ago, but the official launch f0r the liquid-cooled graphics card kicked off today. The reference style graphics card has a significant performance boost thanks to increased clock speeds and faster memory.
According to VideoCardz, the RX 6900 XT LC is equipped with a Navi 21 XTX GPU that includes 80 CUs (Compute Units). The liquid-cooled card also sports 16GB of GDDR6 memory across a 256-bit memory bus. The memory runs at 18Gbps whereas, the standard RX 6900 XT performs at 16Gbps.
In addition, the card has a game clock of 2250MHz and a max boost clock of 2435MHz. These clock speeds are slightly higher than those of the standard RX 6900 XT and represent an increase of around 8%. However, this extra performance also means that the liquid-cooled version need more power. As a result, the total board power (TBP) is 30W higher for a total of 330W.
As for the cooling, the RX 6900 XT LC features a closed-loop liquid cooling system. The card also comes with a single-fan 120 mm radiator, but doesn't utilize an internal cooling fan. This design looks similar to a hybrid graphics card, but relies solely on the water pump to circulate heat to radiator. That apparently won't be a problem for the performance though. According to the specs, it should be among the most powerful options on the market. Speaking of the market, this graphics card will only be available through exclusive SI channels for now.
The RX 6900 XT LC won't be sold directly to consumers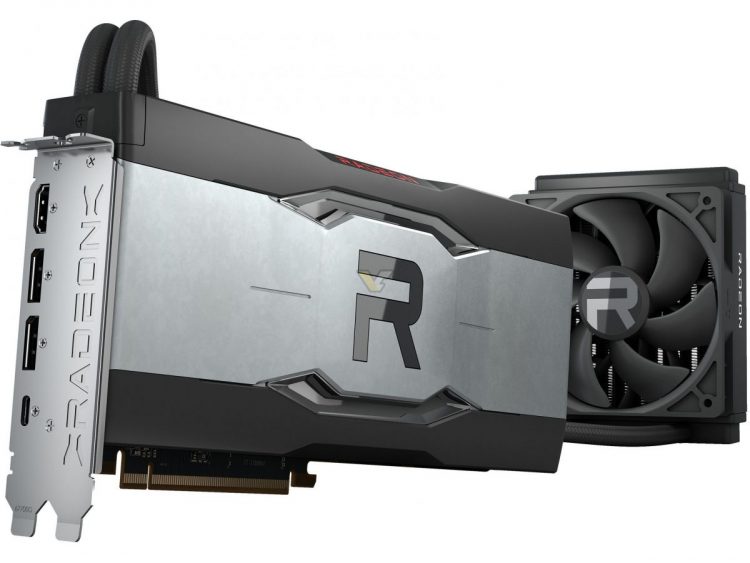 The graphics card will be exclusive to system integrators for now. It can be found at PC maker Maingear in the US and PCSpecialist in the UK. The RX 6900 XT LC's price hasn't been announced publicly yet, but it will be available for full PC builds. It is also unclear when this graphics card will become available, but the product pages say that it is coming soon. Keep your eyes peeled.