Dishonored fans, rejoice! The whalepunk stealth-action series by Arkane Studios was believed to be put on hold after a quote back in 2018. Now, however, Arkane has confirmed in an interview with IGN Middle East that no such decision has been made. Instead, that quote was simply over-interpreted.
A future for Dishonored without the Kaldwins?
Speaking to IGN, Arkane's Co-Creative Director Dinga Bakaba elaborated on the rumors:
"Well, first of all, it's weird because for us as a studio, we never did a sequel to a game we made before. It was interesting to make and everything. But the rumor of putting the IP on hold was highly exaggerated and was misquoted."
But that's not all. While he did not confirm any future plans for Dishonored as it stands, Bakaba did talk a little bit about what's in store for the future. Or rather, what's not in store, as we'll probably not see a new chapter in the Kaldwin storyline.
"It's something where we had a story to tell about the Kaldwins and the Outsider, and that story is over," he explains. "So, whatever happens, that Dishonored is complete. This is the best, and most honest answer we can give."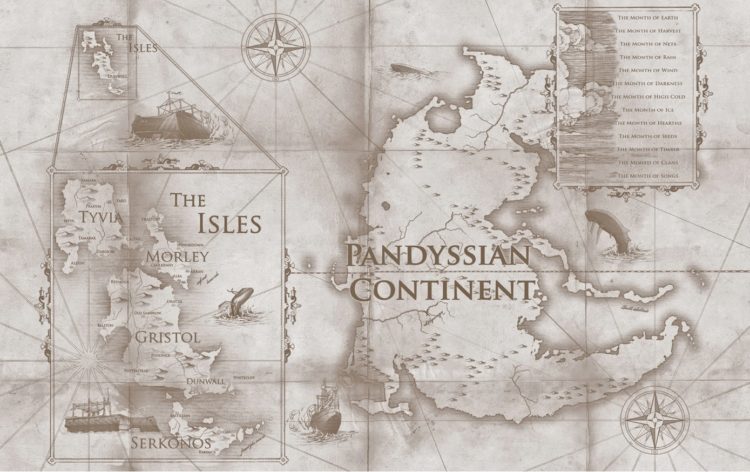 The question, then, is where will we go if we ever return to the nameless whalepunking world of Dishonored? We've quite literally only seen a fraction of the world in the games, with a few extra places in novels. Looking at the absolute unit of a world map and the accompanying mysterious lore, we can see that it still has plenty for gamers to explore.
For now, Dishonored has yet to be given an official death sentence or a next installment. The series does look like it's taking a break. However, we can at least rest assured that Arkane has not given up on it like many started to believe.
In the meantime though, we have Noclip's great Arkane documentary series to watch, with more of its Dishonored content coming soon. Alternatively, look forward to Deathloop, Arkane's next first-person action IP, though no release date has been confirmed yet.