When I reviewed Destiny 2: Season of Dawn back in December, I was quite disappointed owing to the lack of new endgame content. I even mentioned that exotic weapons, barring the Symmetry, won't be made available until 2020. Well, one of those exotics joins the Symmetry now: the Devil's Ruin, an exotic solar sidearm which has a nifty mechanic that makes it fire like a fusion rifle. Our Devil's Ruin guide shows you just how to obtain the weapon.
Here are the unique perks of the weapon:
Close the Gap – Quick presses/taps fires individual shots; holding the trigger button charges a powerful laser that can stagger enemies; strong against Unstoppable champions.
Pyrogenesis – Fully charging the laser refills the weapon's magazine from its reserves.
Needless to say, the Devil's Ruin does have a zany function. It can feel like an "exotic" weapon, to a degree.
Devil's Ruin – exotic sidearm guide
The basic steps outlining the quest were already listed on the website Light.gg which pulls info from Destiny 2's database. I've also added some updates after obtaining the weapon earlier today.
A Lost Relic
Simply complete a Sundial run and, once you do check the terminal for your rewards, you'll find the quest therein. Also, you don't need to go through the Legend Sundial at all since a normal run would suffice. Return to Saint-14 and he'll give you the next quest step.
A Tour Through History
This is a special mission that takes you to the Twilight Gap. The Crucible's PvP map won't have you battling against other Guardians. Instead, you'll just need to pick up fragments from the destroyed bots in the area. There are ten of these in total.
Devil's Ruin fragments
Go around and pick up these fragments to obtain your Devil's Ruin exotic sidearm. While you're doing that, you can listen to the banter between Saint-14 and Osiris.
Fragment 1
You'll spawn at the meadow close to Zone A. Look behind one of the small rock formations and you'll spot the dead bot:
Fragment 2
This one took me a while to find (and it's actually the last one I obtained). You'll spot it at the edge of the "sniper walkway" which overlooks the gondola:
Fragment 3

You'll find another fragment just outside Zone A's main entrance:
Fragment 4

Head to the gondola/Zone B and there's a fragment off to the side: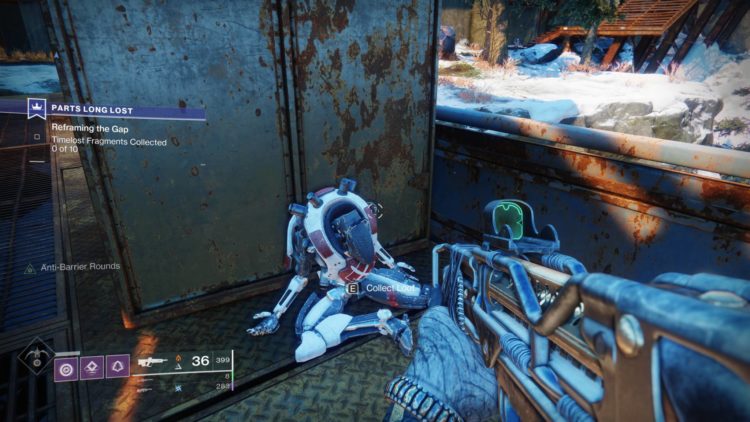 Fragment 5

From the gondola, head topside where the metal containers are. One of the Redjacks is inside a metal container:
Fragment 6

From there, head to the anteroom that connects to Zone C. There's a bot here that nets you another Devil's Ruin fragment: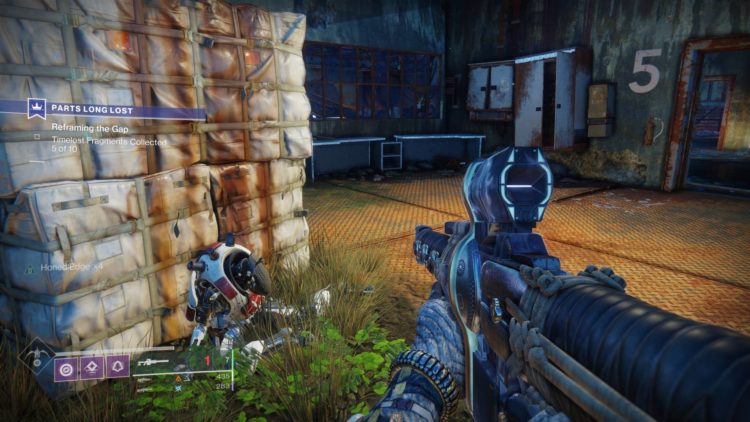 Fragment 7

Head to the back area/side passage going to Zone C. There's another Devil's Ruin fragment here: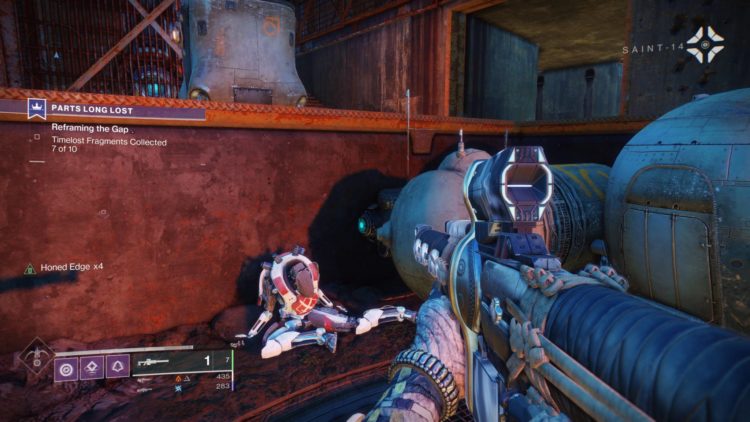 Fragment 8

You'll spot another dead bot next to one of the cannons that's closer to Zone C: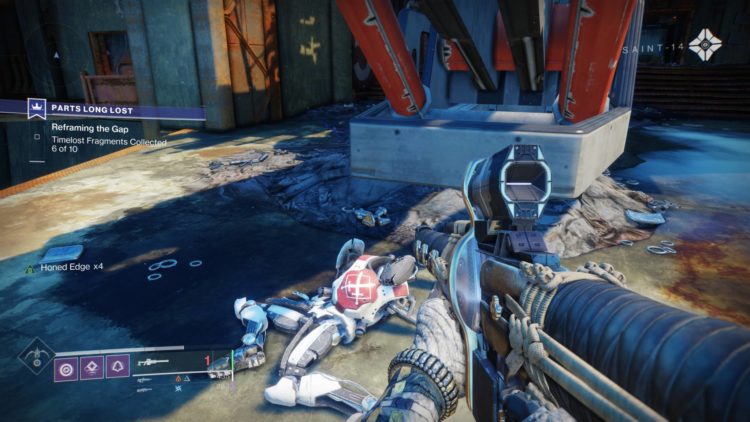 Fragment 9

Go to where the heavy ammo usually spawns in a Crucible match. There's a Redjacks bot there:
Fragment 10

Stay at the lower area below Zone C's flag and you'll find a bot in the corridor heading to the outside: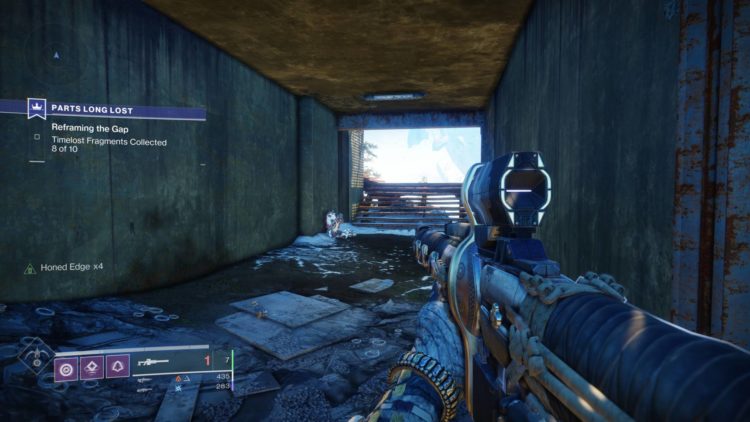 Once you've obtained all ten Twilight Gap fragments, the Devil's Ruin exotic sidearm will pop up in your inventory. Don't leave the mission just yet, though. That's because Shaxx and Saint-14 will have a fruitful and humorous conversation. You can even hear Saint-14's opinions about other characters and, yes, Shaxx will even start singing.
---
Destiny 2: Season of Dawn is available on Steam. For more information, check out our guides and features hub.