I'm an average PC gamer. I've got a decent graphics card and CPU, just air cooling. Then there are enthusiasts with custom water loops and high-end hardware. Then there are the go big or go home folks who won't be satisfied until their rig can run a Matrix-tier version of reality. For that last group, MSI's MEG Z590 Godlike motherboard should be a quick go-to. The board, which launches later this month, comes with a suite of premium features and could end up costing over $1,000 USD.
If you seriously can't wait for this board to drop, along with the other Z590, B560, and H510 motherboards being rolled out by MSI, you can find a countdown timer here. All these boards will be available starting on January 27.
What can you get with $1,000?
So what do you get for dropping a little over a grand on a single PC part? Details on what the Godlike can actually do are rather scant, but an MSI Insiders show did delve into the part's capabilities. It comes with a fully loaded IO, chock full of every port anyone could ever ask for. It comes with 2.5GB and 10GB LAN, dual Thunderbolt 4, Wi-Fi 6E, and a ton of USB ports. The board also sports buttons for flashing the BIOS and clearing the CMOS right on the rear IO that look like they're begging to be pressed on accident.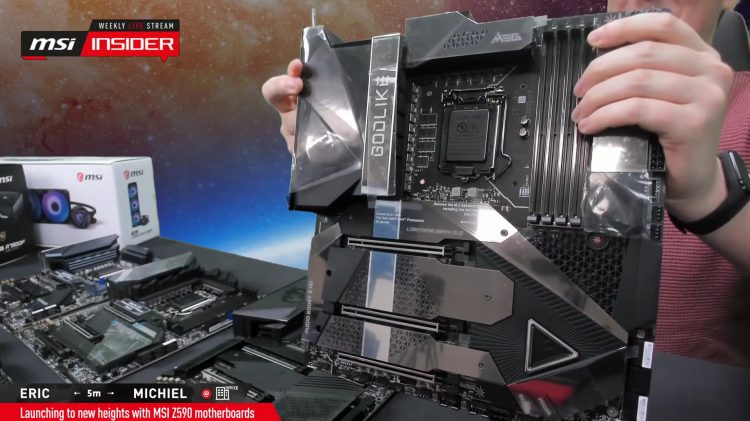 The MSI Z590 Godlike also has enough cooling solutions to keep any thermal worries at bay. It features a fin stack heatsink, aluminum backplate, and 7W/mK thermal pads. There are also massive M.2 shields with their own thermal pads covering each of the board's four PCIe Gen 4 M.2 slots. If that wasn't enough, there is an OLED on the mobo as well that users can customize however they like.