We all knew that ray tracing would be a hot feature in gaming. Likewise, a lot of folks thought that the new Nvidia RTX cards, most especially the GTX 2080 Ti, would be a fairly high-end GPU for quite some time. Then, of course, a few leaks popped up here and there teasing the Nvidia Titan RTX. That means the GTX 2080 Ti will have to move over because there's a new king in town.
Here are the full specs from the official website:
Architecture – Nvidia Turing
Video Memory – 24GB GDDR6
Base Clock – 1350 MHz
Boost Clock – 1770 MHz
Tensor Cores – 576
RT Cores – 72
CUDA Cores – 4608
Memory Speed – 14 Gbps
Memory Interface Width – 384 bit
Total Memory Bandwidth – 672 Gbps
Texture Rate (Bilinear) – 510 GigaTexels/sec
Related to this articleRelated to this articleRelated to this article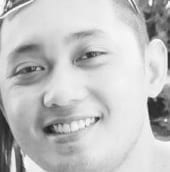 I'm a small business owner who's also writing on the side, contributing in various websites under the Enthusiast Gaming umbrella — Destructoid, Flixist, Daily Esports, PlayStation Enthusiast, and PC Invasion.
My Steam library has 1,131 games at the moment so we definitely have a lot of things to talk about.