September 2018 PC Games
Destiny 2: Forsaken (Bungie): 4 September
Avenge Cayde-6 and enter The Dreaming City in this major expansion for Destiny 2.
Dragon Quest XI: Echoes of an Elusive Age (Square Enix): 4 September 2018
The Dragon Quest series from creator Yuji Horii, character designer Akira Toriyama and composer Koichi Sugiyama will take players on a perilous journey of a hunted hero who must uncover the mystery of his fate with the help of a cast of supporting characters.
Zone of the Enders: The 2nd Runner – M∀RS (Konami): 4 September
A remastered version of the classic, straight to your PC.
Moonfall Ultimate (Fishcow Studio): 4 September
Single-player, couch-coop, and endless arcade goodness in a gothic world.
Elea: Episode 1 (Kyodai Ltd): 6 September
Ask questions about human nature and deeper questions about the universe, all while looking for your lost loved one, in this first-person Sci-fi adventure.
The Pizza Delivery Boy Who Saved the World (Oh, A Rock! Studios): 6 September
A visual novel about pizza, time travel, and tons of cheesy dialogue.
HEVN (Miga): 7 September
Go from simply mining on a planet to uncovering mysteries and fighting malicious robots.
Immortal: Unchained (Toadman Interactive): 7 September
Break your enemies through frantic gunplay and visceral melee action in this action-RPG hybrid.
NASCAR Heat 3 (Monster Games): 7 September
NASCAR racing for the PC feature Xtreme Dirt Racing, career mode, and online tournaments.
NBA 2K19 (2K): 7 September  (Deluxe); 11 September (Standard)
Get ready for this yearly iteration of the franchise as you step once more on the hard court and slam dunk your way to a championship.
Assetto Corsa Competizione (Kunos Simulazioni): Steam Early Access – 12 September
The official game of the Blancpain GT Series which hopes to have a sizable esports following.
Dying Light: Bad Blood (Techland): Steam Early Access – 13 September
Battle the undead hordes while cooperating – and killing – fellow players in the franchise's spin on the battle royale genre.
Shadow of the Tomb Raider (Square Enix): 14 September 2018
Lara is back in action this year in this third instalment of the franchise reboot.
The Bard's Tale IV: Barrow's Deep (inXile Entertainment): 18 September
Create your own character and meet new companions in the latest instalment of the long-running adventure/RPG franchise.
Transference (Ubisoft): 18 September
No longer a VR only title. It's psychologial thriller.
Rune Ragnarok (Human Head Studios): 19 September
Strike down your foes as a Viking on your way to vanquish the Trickster God — Loki.
Star Control Origins (Stardock): 20 September
Star Control Origins is Stardock's open universe ARPG.
Wizards Tourney (a bonfire of souls): 21 September
An indie party game where you and three other wizards can duke it out with spells.
Valkyria Chronicles 4 (Sega): 25 September
Go to war alongside Squad E and Commander Wallace.
Pathfinder: Kingmaker (Owlcat Games): 25 September
Missing some awesome RPGs with classic vibes? Check out the first RPG set in the Pathfinder universe.
The Walking Dead: The Final Season – Episode 2 (Telltale): 25 September
The second episode chronicling Clementine's journey.
V-Rally 4 (KT Racing): 25 September
Over 50 cars to choose from as you race off the beaten path and rally to the championship.
Battlerite Royale (Stunlock Studios) – Steam Early Access: 26 September
Watch as your favorite MOBA heroes in Battlerite square off in battle royale.
Pig Eat Ball (Mommy's Best Games): 26 September
Beat levels by eating everything, but if you eat too much you get fat — which means you'll need to barf your way to victory.
Life is Strange 2 (DONTNOD Entertainment): 27 September
Join two brothers in their journey to escape a tragedy and rediscover mysterious powers in what promises to be another emotional ride.
Depth of Extinction (HOF Studios): 27 September
A mix of XCOM and FTL, set in an underwater world.
FIFA 19 (EA): 28 September
Live the dream of organizing your team, or take to the pitch and score a banger in this year's FIFA game.
Related to this articleRelated to this articleRelated to this article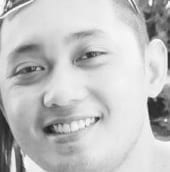 I'm a small business owner who's also writing on the side, contributing in various websites under the Enthusiast Gaming umbrella — Destructoid, Flixist, Daily Esports, PlayStation Enthusiast, and PC Invasion.
My Steam library has 1,131 games at the moment so we definitely have a lot of things to talk about.