Civilization VI's latest version 1.0.0.262 update added cross-platform multiplayer functionality between PC and Mac users. Apart from that, Firaxis has also decided to remove the controversial Red Shell program. Red Shell is an analytics software that runs in the background, gathering data from players. The program generates data to be used for marketing and advertising purposes. As far as we know, the software does not collect extremely sensitive data. Likewise, user preferences and information remain anonymous. Unfortunately, the entire thing still did not sit well with a vocal subset of gamers leading to critical woes for Civilization VI and other games.
A Civilization comes crashing down due to Red Shell
Community managers for various games and tech experts noted that Red Shell itself was generally harmless. Still, many users felt that there was a breach of trust. After all, developers failed to properly disclose its existence and purpose properly.
The news spread around the internet, particularly on Reddit, where campaigns to have the program removed began. Gamers also criticized titles and franchises which have not yet withdrawn its integration. Civilization VI was one of these games, earning several negative Steam reviews. Others such as Kerbal Space Program also suffered the same fate. Meanwhile, the Total War franchise also had Red Shell expunged from past and present titles.
Although many gamers were vocal about their anger, others were more understanding of towards Firaxis' use of Red Shell in Civilization VI. The mere fact that various software, browsers, and apps already collect data for marketing purposes made Red Shell seem benign. Still, the issue is worth pondering. Should developers push for newer marketing tools and strategies? Or should consumers be wary of these programs in the games they play? Only time will tell.
Related to this articleRelated to this articleRelated to this article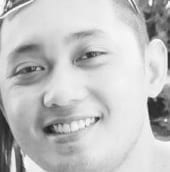 I'm a small business owner who's also writing on the side, contributing in various websites under the Enthusiast Gaming umbrella — Destructoid, Flixist, Daily Esports, PlayStation Enthusiast, and PC Invasion.
My Steam library has 1,131 games at the moment so we definitely have a lot of things to talk about.