Shady mercenaries, tons of guns, and player versus player battles? If that sounds like a blast to you, then you'll be happy to know that Rogue Company will be making its way to PC and all major home consoles in 2020. The game's Early Look trailer (seen below) shows off some of the crazy gameplay and one of Rogue Company's maps. If that's not enough for you, First Watch Games will be releasing information every month, providing new details about the game, its setting, and its weapons.
Rogue Company is described as a team-based multiplayer shooter with a lot to master. It also seems to play heavy on squad tactics and strategies. You can join a squad on your own or take part in some cooperative shooter fun. Better yet, Rogue Company will allow for cross-play between PC, PlayStation 4, Xbox One, and Nintendo Switch. It's unsure if this will be a feature present at launch, but we certainly have our fingers crossed that it will be!
Goin' Rogue
There is a top-secret, highly-effective group of mercenaries who work on correcting some of the world's biggest problems and are paid top dollar for it. That group is the Rogue Company. They aren't exactly the most regulated bunch, but they do seem to get the results that are needed. Players will join in with a team of Rogue Company mercenaries, head off to "iconic locations," and duke it out with other player-controlled teams.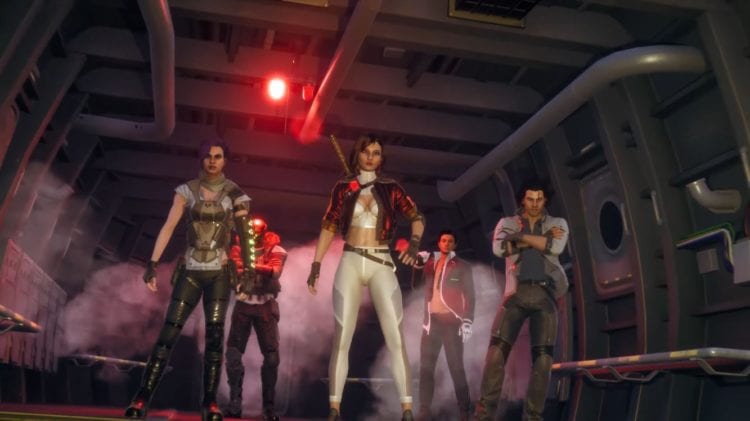 More information about the game will be revealed in the coming months. Later in September, First Watch Games will detail the different rogues that you can play as. In October, game modes and maps will be announced. Next, in November, weapons, gadgets, and abilities will be shown off. Finally, in December, more information about the world that Rogue Company will be revealed.
Rogue Company is coming sometime in 2020 to PC on Epic Game's storefront. It will also be available on PlayStation 4, Xbox One, and Nintendo Switch. Those interested in trying the game out can join the alpha by signing up over on the game's website, although when it's taking place has not been announced.