Giddy up, space cowboys. Fan-favorite developer Obsidian Entertainment has dropped the launch trailer for The Outer Worlds ahead of its October 25 release. The Outer Worlds is a first-person RPG in the vein of Fallout, although some commentators have drawn comparisons to the Borderlands series because of its humor and setting. When PC Invasion previewed the game in June, we said that "The Outer Worlds contains everything that open-world RPG fans could hope for."
The trailer begins with everything you'd expect from a standard sci-fi adventure. It opens up with an Inception BWARM, the protagonist poses on an epic lunar vista, and the narrator doles out lines like "a shining beacon of hope." But it doesn't take long for Obsidian's signature snark to show up.
From the original creators of Fallout
The melodramatic sci-fi opening gives way to the type of shenanigans that we've come to expect from the developers that brought us the likes of Fallout: New Vegas. There's jumping off a roof while swinging an ax at some poor fellow, staring ominously into a campfire, or pulling a gun on Moon Man. Poor Moon Man. I don't think he gave up that helmet willingly.
The Outer Worlds is going to give players a lot of customization in how they make their character. This trailer shows off a variety of different archetypes, such as hero, villain, brawler, and assassin.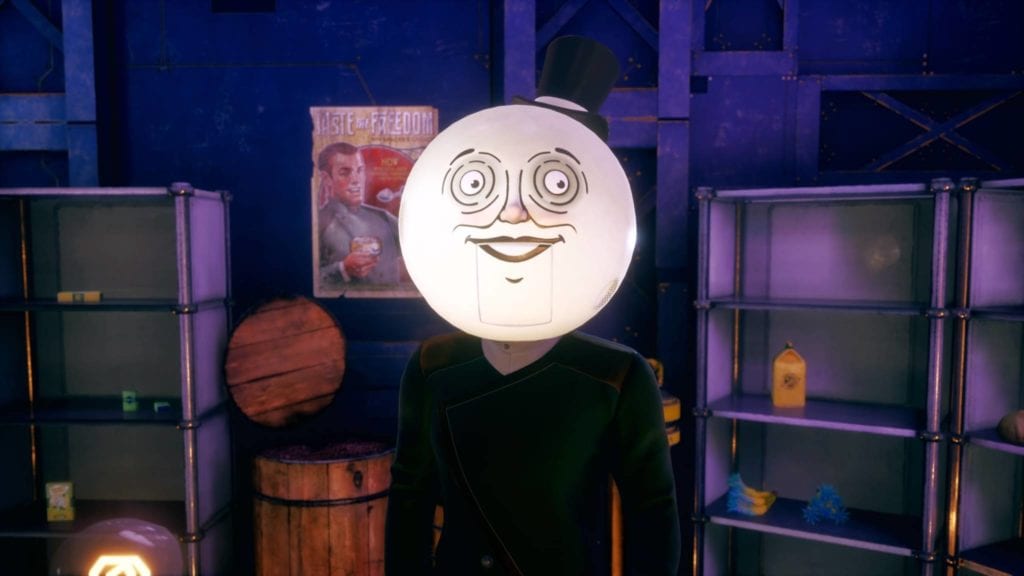 It's nice to see such a variety of different locales in The Outer Worlds' colorful, Space-Western setting. The trailer shows off some unfettered wilderness, a frontier town, and a slightly fancier town complete with robot chefs. And do I spy a moon base? Will Moon Man tie into the Moon Base somehow? I've got to know, because he is the most Fallout-esque character I've seen in The Outer World trailers so far. Tim Cain and Leonard Boyarsky (The Outer Worlds' game directors and the creators of Fallout) are certainly bringing their humor to the new IP.
Obsidian also revealed the system requirements for The Outer Worlds. Check them out below.
Minimum System Requirements for The Outer Worlds
OS: Windows 7 (SP1) 64bit
CPU: Intel Core i3-3225 or AMD Phenom II X6 1100T
RAM: 4GB
GPU: Nvidia GTX 650 Ti or AMD HD 7850
HDD Space: 40GB
Recommended System Requirements for The Outer Worlds
OS: Windows 10 64bit
CPU: Intel Core i7-7700K or Ryzen 5 1600
RAM: 8GB
GPU: GeForce GTX 1060 6GB or Radeon RX 470
HDD Space: 40GB