A new legend and ranked mode were revealed for Apex Legends today during the EA Play 2019 showcase. Along with some information on Apex Legends season 2, the Respawn team showed us Natalie "Wattson" Paquette, the tenth legend coming to the game, as well as early information on what Ranked Mode will bring to the table.
First, let's talk about the newest legend. Wattson is a defensive character. She has the ability to build barriers to help your team. In the video, Wattson builds an electrified fence around a loot drop, giving her and her team a bit of breathing room to loot and resupply with some sense of safety. The fence can be built one section at a time by deploying up to 12 nodes, which then connect via laser barrier. This allows you to build a barrier to any design you imagine. But you're not trapped in your makeshift barrier; sections of the fence will also drop to allow you and your allies through.
The fences provide two other utilities for you and your Apex Legends team. For one, enemies who cross the barrier are pinged to your map. You can also use the fence to quickly build a choke point, or drop it behind you in a doorway to stun pursuers.
You must construct additional pylons
Wattson's ultimate is called the Interception pylon. When placed, it shoots down oncoming fire as well as grenades, including "Arc Star spam." The pylon also charges your shield and the shields of your nearby allies. Being close to the interception pylon as Wattson is critical. The pylon can charge your tactical skills the closer you are in proximity. In other words, you will be able to start building fences faster the closer you are to the pylon. The interception pylon, once placed, is a permanent structure until it's destroyed.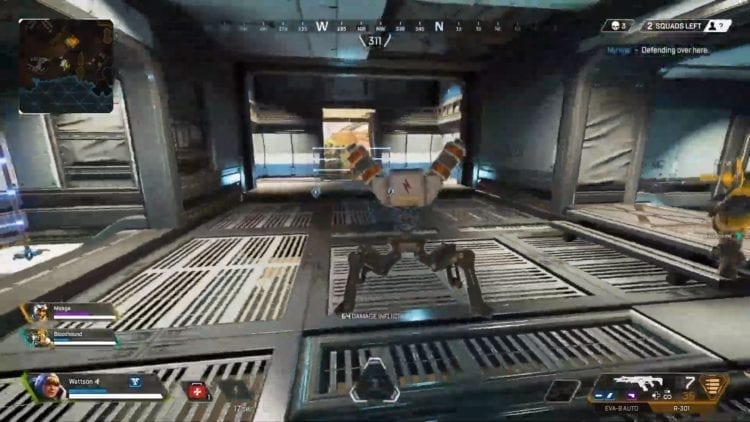 Going for bronze
Apex Legends players, rejoice, for Ranked Mode is coming soon. It will be available in Apex Legends season 2, along with Wattson. Respawn didn't offer much information for the upcoming mode. But it can be assumed that it will play out as you expect, just with actual ranking. Similar to that of games like Overwatch and Rainbow Six Siege, Apex Legends will offer a ranking ladder to climb. There are six tiers, starting at bronze and going all the way to Apex Predator.
There is a caveat to Ranked Mode, but it's an expected one. During the show, the Respawn team said that the higher up the ladder you go, the slower it will be to find you matches. The longer matchmaking time might be a pain for some, but the team explained that it's meant to place you in the right match.
Wattson and Ranked Mode are two of the highlights of Apex Legends season 2, which will be called Battle Charge. It will be available on July 2.