The mid-season update for Call of Duty: Black Ops Cold War is right around the bend, and a pre-patch has gone live on all platforms. The Black Ops Cold War patch focuses on playlists and bug fixes across multiplayer and zombies. Then next week, the big mid-season update will drop, bringing new maps, modes, and more.
Developer Treyarch has broken down the Black Ops Cold War patch into categories, and the biggest changes are coming to Dead Ops Arcade. The team has addressed various particle effect glitches specific to this mode, along with another visual error where players loaded into the mode with the wrong operator skin. There was also a problem where you could get downed from walking underneath a spike trap, as well as issues cropping up when transitioning from solo play. Both of these have also been looked at.
Die Maschine hasn't been forgotten either. Various stability fixes have been deployed on the main zombies map, along with some map exploit areas being addressed. Also present was an odd pack-a-punch glitch where the Ammo Mod had a delay before functioning properly, which Treyarch has fixed.
Core multiplayer
Various elements of multiplayer have also been looked at with the mid-season pre-patch for Black Ops Cold War. There was a quite the exploit visible on the Game Show Gunfight map, where you could be instantly killed upon spawn. To fix this, the developer has added extra clutter and cover to block the line of sight that previously caused spawn-killing.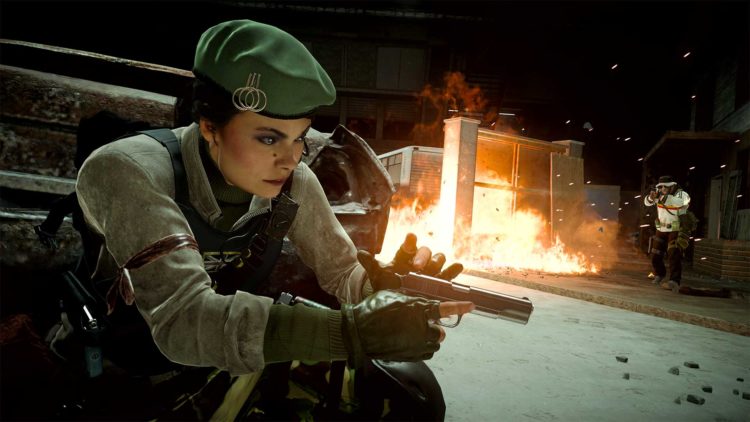 A few scorestreaks have seen some changes too, although the bugs were quite specific. In hardcore modes, Spy Planes exiting the map could essentially cancel out an active H.A.R.P streak, so this has been fixed. A rare crashing instance has also been addressed, directly related to calling in holiday care packages.
If you want to see what playlists are currently active in Black Ops Cold War multiplayer, Treyarch has done some chopping and changing there. The upcoming mid-season patch goes live January 14 for Black Ops Cold War.