The Blizzard Arcade Collection was already a pretty decent handful of classic Blizzard games for a reasonable price. However, that certainly doesn't mean I won't take even more old school Blizzard games. Yesterday, the developer announced that it updated the Blizzard Arcade Collection with not just one, but two more games from the company's past: Lost Vikings 2 and RPM Racing. Not only that, but the Blizzard Arcade Collection now includes a streamer mode. Feel free to stream Rock N Roll Racing without the fear of a DMCA takedown.
The two additional games belong to the same series as ones that already exist in the collection. Lost Vikings 2 is clearly a sequel to the original already on the Blizzard Arcade Collection. It once again stars the three stalwart Vikings who go off on a new journey. This time, however, they're equipped with new abilities. They're also joined by a couple animal companions: a werewolf named Fang, and Scorch, a dragon. RPM Racing is a prequel to Rock N Roll Racing, despite the difference in name. It's the same isometric racing, with vehicle upgrades and more.
One irritatingly necessary update to the Blizzard Arcade Collection is the new streamer mode. The mode itself is specifically for Rock N Roll Racing, which uses music that could be flagged by music-related copyright policy from sites like Twitch. On that subject, for those unaware, Twitch set out new rules for streamers following issues with the RIAA. The latter company turned up the aggression on issuing DMCA takedown notices last year. It took a shotgun approach, however, sending notices to streamers even for audio used in games, like the sound of wind. Rock N Roll Racing, naturally, would have caused problems with its music (and probably did, to be honest).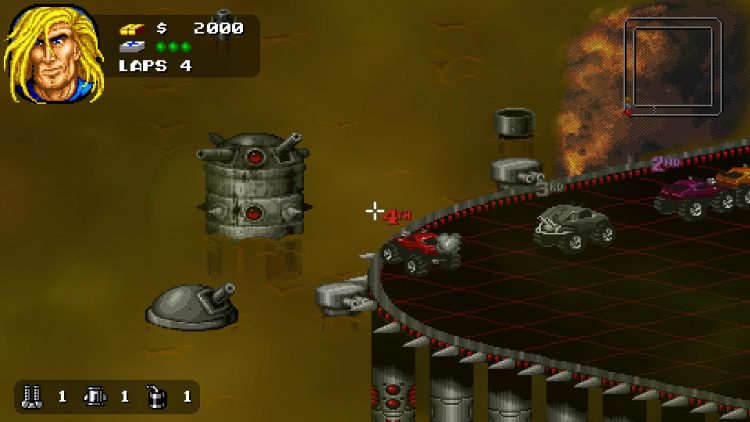 Back on the road
The Blizzard Arcade Collection bumps up its games from three to five. Will we see more down the line? It's certainly possible. As of now, the collection includes Lost Vikings 1 and 2, RPM Racing, Rock N Roll Racing, and Blackthorne. The collection costs $19.99 on Battle.net, and the new games have been added for free.
We gave the collection a look late last year. Check out our thoughts before you decide to dive back into the '90s.