When it comes to getting an edge on your opponents in competitive matches, gaming mice and keyboards are necessary. The high level of responsiveness and durable builds can make all the difference in the world. I've been sent three items by Bloody Gaming: a mouse, a keyboard, and a mousepad. Are they worth the money, or are they just expensive paperweights? Let's take a look.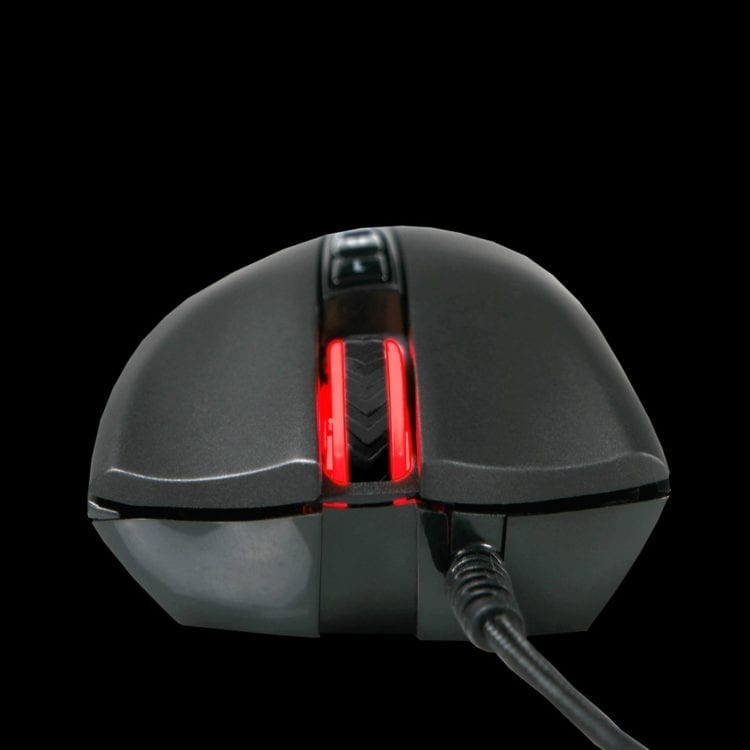 The SP-30 Light Strike Optical Mouse
The mouse I received is the Bloody SP-30 model. The SP-30 is designed for right-handed gamers and seems pretty standard for gaming mice. So, it's not super complicated or insanely fancy, but its performance is really quite fantastic. The mouse is very comfortable, and I never found my hand hurting, even after hours of using it.
The Bloody SP-30 has a very smooth scrolling wheel and is extremely accurate. I've been using a Logitech gaming mouse for some time, and while that mouse is good, the additional accuracy afforded by this one is readily obvious. The build also feels quite solid, and it seems like it'll last a long time. It also has metal glide boots, which should greatly extend the longevity of the mouse versus those rubber ones that we've all had wear down. It also has two large forward and back buttons on the side. These buttons are easy to hit and don't make me strain my hand like other mice have done while gaming.
The mouse also has three macro buttons located under the scroll wheel. Downloading the companion software offers a huge variety of customizable features, and the macro buttons allow you to switch between three different ones on the fly. And, since it's a gaming mouse, the Bloody SP-30 also comes with a whole host of lighting options that are easily accessible through the companion app. I haven't had a single issue with this mouse, and it's easily the most accurate one I've ever owned. I see myself using it for years to come. And based on the build, I definitely expect it will last that long.
The B975 Linear Optical Keyboard
Next up is the Bloody B975 linear optical keyboard. I'd never used a gaming keyboard before, but this one truly blew me away. The first things I noticed were the raised caps and the metal top that is always cool to the touch. Bloody keyboards all utilize optical technology, as opposed to mechanical. This means that upon pressing a key, nothing is mechanically triggered. Rather, it functions similarly to a sensor on a mouse. And it makes a massive difference in regards to responsiveness.
Comparing the Bloody B975 to every other keyboard I've ever used isn't even fair. Not only is it the nicest keyboard I've ever owned, but it's also the nicest one I've ever touched. The keys are extremely responsive in a way that other keyboards simply can't match. It feels a little weird using an optical keyboard, but I got used to it really quickly. The difference in how soon I move in an FPS game compared to other keyboards has to be experienced in order to be understood. Much like the mouse, the B975 also has a companion app with a whole suite of customizable features, including more macros and programmable keys. It also has a massive range of lighting features and different patterns. The lighting is absolutely gorgeous, especially using a rainbow pattern. It's really quite mesmerizing to look at.
I will say, although the keyboard is perfect for gaming, typing with it is a little weird due to how sensitive the keys are. I found myself hitting the same key twice with some regularity. Also, despite being a linear keyboard, the sound of the keycaps hitting the board itself is surprisingly noisy, much more than I expected. The lights that come on when the caps and num locks are on are also overly bright, but all it takes is a piece of tape to solve that. All in all, this keyboard is fantastic and insanely high quality.
The MP-60R Mousepad
Last but not least is the Bloody MP-60R mousepad. I was initially surprised that they even made a mousepad, let alone that I'd be receiving one. Then I wondered how a mousepad could really make a noticeable enough difference. As it turns out, it can make a very noticeable one indeed. This mousepad, much like the mouse and keyboard, is fantastic. I was expecting a normal mousepad, but this is anything but. Where most pads are fairly small and floppy, the MP-60R is firm and sturdy and huge. Despite its firmness, it's still extremely thin, and I used it from my lap with no discernable loss of accuracy.
The surface of the Bloody MP-60R is made of woven cloth, which feels really nice. Using it in conjunction with the SP-30 is the absolute best aiming and browsing experience I've ever had. That sounds weird because, yeah, it's a mousepad, but as someone who games away from the TV, it feels like a gamechanger. I've always wanted to be able to comfortably use a mouse from a chair, and this provides exactly what I've been looking for.
Now, astoundingly, the Bloody MP-60R also comes with a USB connecting cable and, yes, a companion app. I was initially perplexed by this, and honestly, I still kind of am. I had no idea that electronic mousepads were a thing. It exists simply to alter the colors of the mousepad, so it goes along with the mouse and keyboard very well in that regard. I personally don't like having a bunch of lights on my peripherals when I'm gaming, but for someone who does, the MP-60R's colors are also extremely customizable.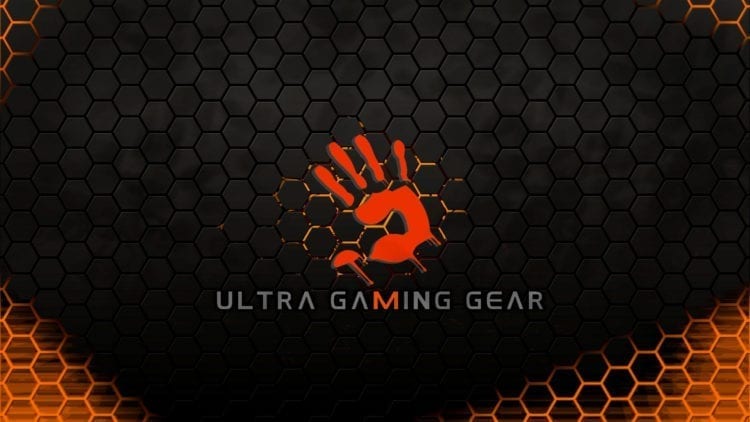 These Are All Absolutely Solid Products
Overall, I've been extremely impressed with the quality of each of the items that Bloody sent me. The builds of all three products are of very high quality, and they're absolutely the best of their type that I've ever seen on almost all fronts. Any gamers looking to increase their accuracy or comfort would definitely do well to look into Bloody's items. I honestly don't think I can ever go back to gaming on a regular mouse and keyboard again.