Gearbox Software continues to bring the party to fans this month with its ongoing Borderlands Anniversary Celebration. This week, it's all about bringing the mayhem on the Twitch streaming service.
Per a new blog entry on its official page, the developer explained what to expect this week. Both the Mayhem Mode and the Borderlands 3 ECHOcast Extension will "get kicked up a notch" with new rewards.
So, what can Borderlands players get?
Anyone who partakes in Mayhem Mode over the next few days will have the opportunity to snag Anointed gear. An increased drop chance will take place, along with XP gains and reduced values for Mayhem Mode penalty modifiers.
What's more, anyone watching their favorite Borderlands 3 streamer will get to take part in the action. This is with new ECHOcast features, including an increase in Badass Viewer Events. Voting periods now have more acceleration during this time, making these encounters even more difficult. For those that partake and win, though, they'll be able to score a guaranteed Rare Chest for their troubles.
In order to take part in Mayhem Mode, you'll need to complete Borderlands 3's main story mode first. Once that's done, find the special console aboard Sanctuary III and hop in to join the fun. You also need to register for ECHOcast, though that's as simple as linking your SHIFT and Twitch accounts, if you haven't already done so. A full breakdown of how to do this is available on the Borderlands 3 page.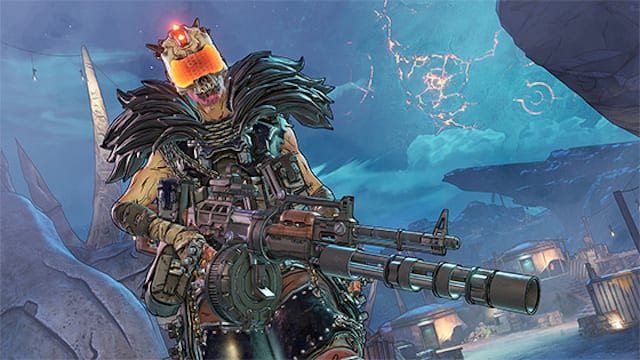 The event is happening now, and it runs through October 29. Following that, Gearbox Software has a "Spooky Surprise!" in store for fans, starting on that same date. More details on what this includes should be available soon.
Good luck to all the players out there. Go enjoy yourself with some Mayhem on Twitch!
Borderlands 3 is available now for PC.