Get ready to build your own transportation empire. Transport Fever 2 is a tycoon game where players connect towns and industries with trains, ships, and planes in order to develop your company. If you want an in-depth look at the gameplay, take a look at the showcase below.
Planes, trains, and automobiles (and ships)
Urban Games is bringing an entire logistical network to your fingertips in Transport Fever 2. It makes a wide variety of vehicles and vessels available for you to move freight and cargo. Trains, buses, streetcars, trucks, aircraft, and ships are different ways for you to connect various points. In fact, you'll have over 200 different vehicles to choose from.
What about stations, though? Transport Fever 2 has that covered as well, with fully modular airports, harbors, and trucking depots.
Living cities
The most surprising thing about Transport Fever 2 is the breadth of the world. The trailer shows off a wide range of ecosystems, ranging from idyllic farms to bustling cities, from tropical paradises to desert gorges. And the graphics are presented in a very photo-realistic manner, making them quite beautiful. It's all designed to give you something to gawk at as your cargo barrels along towards its destination. You can also sculpt the terrain to suit your needs.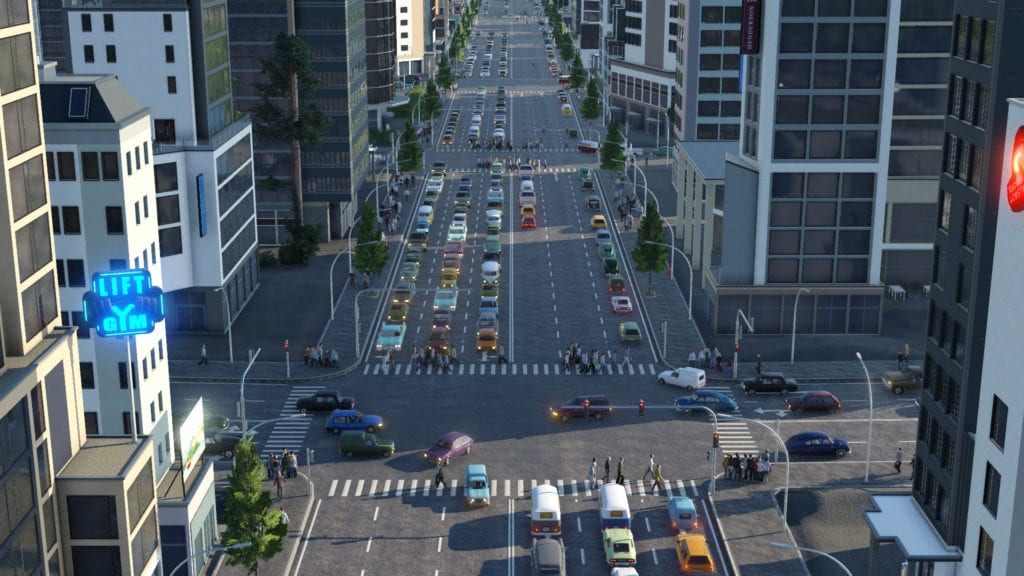 Transport Fever 2's cities are very interesting as well. They really come to life in the trailer, with pedestrians and traffic moving to and fro. Similar to Cities: Skylines, you can check out a lot of details about cities. For example, you can take a look at the various districts — residential, commercial, or industrial — or just focus on one little pedestrian and see what they are doing that day. And the good news is that you will control the city. You can set up bus routes, build new stations, or expand other aspects of the city as you please. And there is plenty of data for our number crunchers out there.
Party like it's 1899
Transport Fever 2 begins in 1850 and ends in the present times. Every model, from trains to people to buildings, will change as you progress through the ages. These historic campaigns also include voiceovers and cutscenes to enrich the experience. But if that's not your cup of tea, you can choose to head on over to sandbox mode or freeplay mode. Also, Transport Fever 2 will launch with full modding support via the Steam Workshop – something that always extends gameplay value.
Transport Fever 2 is launching on December 11. You can pre-order it on Steam for $35.99.