Door Kickers 2's entry into Steam Early Access was very appropriate, considering the style of the game. By that I mean, no one saw it coming. The real-time tactical combat sim was first announced way back in 2016. Since then, it's been radio silence from KillHouse Games on the project. Then, when no one was expecting it, Door Kickers 2 charges into Steam Early Access guns blazing.
Door Kickers 2, subtitled Task Force North, has departed from the SWAT-theme tactical scenarios of the original game. Instead, it charges players with running tactical military operations in the fictional country Nowheraki in the Middle East. You'll need to neutralize and capture terrorists, as well as rescue hostages in a range of non-linear scenarios.
Tactical support
The KillHouse Games team is small and, according to the developer, they want the community to assist with prioritizing features and uncovering hidden bug cells. Hence, Early Access. Door Kickers 2 will be in Early Access between 12 and 16 months, and the price will increase by 20% on launch.
Right now, players can attempt 20 single-player missions, 15 of which can also be done in the game's two to four-player co-op. There is one playable unit with four Trooper Classes, and your soldiers can make use of 28 weapons and pieces of gear. You'll engage with eight enemies and NPC types. Plus, Early Access also includes a full-blown mission editor for you to create your own scenarios once you complete the existing ones.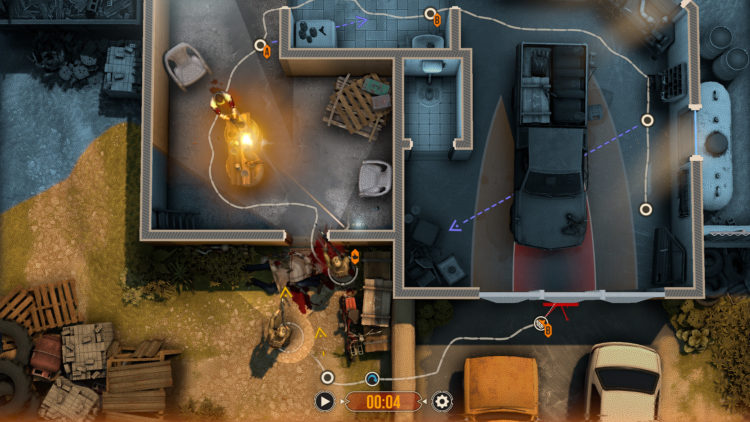 The full version of Door Kickers 2 will have roughly 100 single missions, including night missions. Most of these will also be available in co-op. There will be three to four playable units and eight Trooper Classes with new gameplay options and styles. Your boys and girls will have over 60 weapons and pieces of gear available to execute their missions against the 12 to 16 enemy and NPC types. These will include disguised insurgents and third-party agents to add to the chaos of the close-quarters firefights.
If you're tired of reading and want to get stuck into the action, you can purchase Door Kickers 2 for $19.99 USD on Steam.