Battle royales sure got popular over the past six years or so. So many different companies have tried (and are still trying) to break into the subgenre. However, it's quite crowded now and there are obvious kings like Fortnite and Apex Legends. Bethesda tried its own hand at it with the Nuclear Winter mode introduced into Fallout 76, but it too has fallen to the wayside. Player interest just isn't there. As such, Bethesda has decided to cancel the mode this September in order to focus on the parts of Fallout 76 that remain popular.
Nuclear Winter started out with a strong player population when it was initially introduced into Fallout 76. Things tapered off over time, though. The developer described challenges in grouping players together within reasonable matchmaking times. Justifying support costs is the other clear issue. It appears the mode has a dedicated core group of players that are sure to be disappointed upon hearing this news, but that's just the way life goes sometimes.
The announcement to cancel Nuclear Winter likely won't surprise most Fallout 76 players. The franchise grew in popularity due to its RPG elements and focus on PvE gameplay. That's where most of the players still are, and who can blame them? Fortunately, it's still business as usual for that crowd. Bethesda has a new event called "The Coming Storm" that introduces limited-time challenges for unique rewards. We're not sure what's coming in this metaphorical (or possibly literal) storm, but now's the time to get ready. Seeing as E3 is right around the corner, something Fallout 76 related will likely get revealed on June 13 during the Xbox and Bethesda showcase.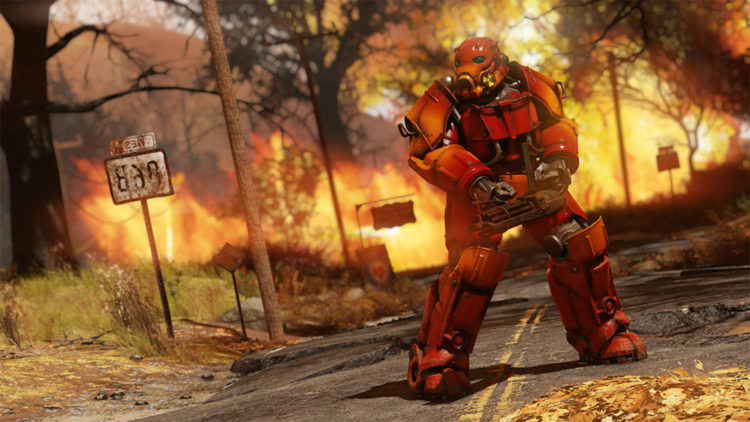 I got you, killa
While the BR mode is nuclear toast, Bethesda does plan to show off a new PvP mode for Fallout 76 later this year to replace Nuclear Winter. Whatever the company is working on will likely show up to provide some replacement for the PvP crowd. The battle royale mode is still available to play until then. You'll also be able to earn some Perk Coins as rewards for playing. Each time you level up, you'll earn six Perk Coins. These will then carry over to the Adventure Mode where players can spend the coins on upgrading Legendary Perks. Don't forget to earn any of the standard Nuclear Winter rewards you still want, as those will be gone once the mode disappears from Fallout 76.
You can learn more about the announcement from the latest developer blog.