Forza Horizon 4 just keeps on trucking, as developer Playground Games provides consistent updates via its Series system. At this point in the game, we're at a whopping Series 31, with 30 seasonal updates dropping since late 2018. These are substantial content add-ons too, bringing brand new cars to the game with each series. The thirty-first is a notable one, delivering a much-requested new ride.
Last year's Chevy Corvette C8 finally arrives in the latest update for Forza Horizon 4, and it packs a real punch. Playground has opted to include the additional Z51 performance pack, with an alternative front bumper and rear spoiler, alongside a small performance boost. The community has rallied around this particular vehicle for some time, and the developer has finally delivered. To get it, simply complete the summer season's Find New Roads championship.
That isn't all though. Series 31 brings three new cars in total, and there's another American muscle car on the way. The 1990 Camaro IROC-Z, again from Chevrolet, is the latest classic muscle car to be added to Forza Horizon 4. Finally, on a completely different plane comes the 1966 Honda S800, a nippy little convertible that adds a touch of finesse to what is otherwise a brute of an update. To grab these two, you'll have to complete 50% of the festival playlist's winter season and win the That '70s championship in Spring, respectively.
The long, winding road
Forza Horizon 4 is by far and away the most supported title in the series' history. It perhaps reflects an industry that's moving faster and faster towards Games as a Service (GaaS), but it's impressive nonetheless. To get this many additional cars at no extra cost is a welcome change, as we used to have to purchase passes for new additions.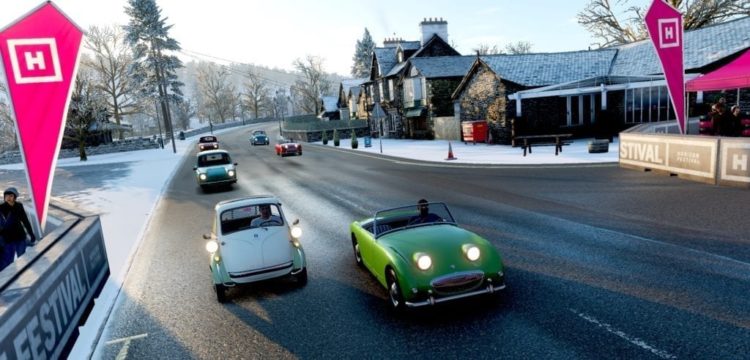 There's also the fact that developer Playground is always listening, delivering on fan requests as often as possible. We might have to wait a bit longer than normal for the next installment in the franchise, but the support for Forza Horizon 4 is easing that burden.
Series 31 and the Corvette C8 arrive this Thursday on January 14, when the festival playlist switches over in Forza Horizon 4.