It's been nearly six years now since the last Halo game from 343 Industries came out. Let that sink in. E3 needed to be huge for Halo to make a splash and get the overall gaming community excited and on board with playing again. However, today's Halo Infinite Multiplayer Overview mostly just showed more of what we saw yesterday and explained how the battle pass and customizations will work. We also got a very brief rundown on the training mode for new players.
Halo Infinite multiplayer will be free. We learned that last year via a leak which also suggested a season pass system. 343 came out and confirmed that the multiplayer would be free, but held off on details of the season pass until today. Here's what we now know. Just like how the season system works in Halo: The Master Chief Collection (MCC), Infinite players will be able to unlock content indefinitely. Unlike Halo: MCC, players will have to buy new seasonal content. The good news is that season passes will not expire once purchased and players will be able to buy old seasons, meaning no timed-exclusive content unlike other live service games.
Now lets get to the Spartan customization. Halo Infinite will offer more customization options than ever before, though not by a large margin. There will be premium coatings (color schemes/patterns), armor emblems, armor pieces, armor effects, and likely more. We saw something that looked like a spray yesterday.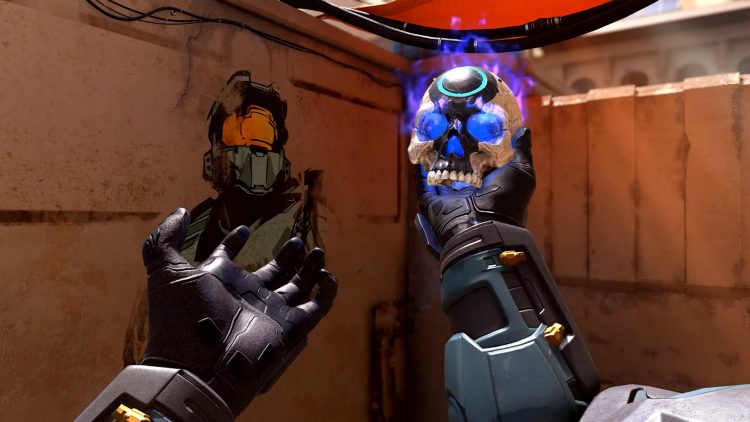 Players will be able to choose from all kinds of armor styles too. There will be plenty of classics like the Reach armor sets, some returning Halo 5 iterations, and the new Infinite armors. Today's showcase also teased that the iconic Reach prosthetics will be back. Players will be able to mix and match these combinations on a per piece basis as well. This should make for some unique looking Spartans.
In addition to what can be seen, players will also be able to customize what can be heard in Halo Infinite multiplayer matches. If you recall how the Halo Reach Firefight voices worked, it appears that option will be available in Infinite. The game will feature various commentators that will allow players to customize their audio experience. Commentators will make quips, note objectives, and callout things like killing sprees and other medals. 343 Industries introduced a similar mechanic in Halo 5 that added iconic character voices to the multiplayer modes, so it appears Infinite will get more of that. If you always wanted the Gravemind to bellow that you just got an Extermination medal, that might just be a thing this time around.
Attention recruits
343 Industries expects Halo Infinite to bring a lot of new players to the series for the first time. Seeing as there are a lot of grizzled veterans out there, the game will feature a training mode with a firing range, bot simulations, and the option to place bots in custom games. 343 shared the following menu preview for how bots can be customized.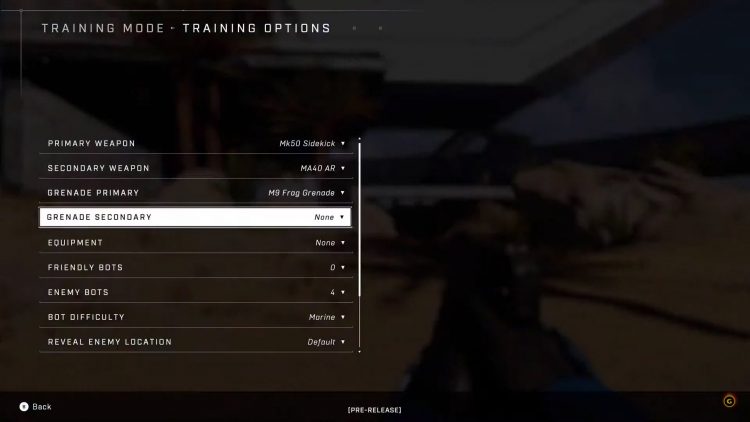 Info dump
While today's Multiplayer Overview for Halo Infinite was rather short and focused on the aforementioned topics along with the developers trying to hype up the game, there were a few new things to see. Starting with the vehicles, we learned that the Razorback is actually a Warthog with an option to carry an extra weapon on the back, which sounds kind of useful? The Banished Wraith also made a debut and looks great.
Today's video also revealed that multiplayer equipment, or power-ups, will work differently than in previous games. Players will be able to pick up Active Camo, Overshields, and other player trait modification items and use them on demand. That's quite different to the auto-activate mechanic that has always existed in prior games. It seems these powerups will work like how they did in the Halo 3 campaign, so it's no entirely unprecedented. It also means players will drop these powerups upon dying if they do not activate them.
You can check out the Multiplayer Overview for Halo Infinite below. If you're eager to learn as much as possible about the multiplayer, check out our full breakdown of the reveal trailer and associated announcements.