Another big game just reached a huge milestone for its player base. As of this week, Hearthstone has hit a total of 100 million players worldwide. And to mark this achievement, Blizzard is celebrating by giving back to its players. All players will receive six card packs of the Boomsday Project completely free. The giveaway begins November 7 at 10:00 AM PST/1:00 PM EST. All you have to do to claim your prize is simply log in to Hearthstone between then and November 11.
Blizzard also posted a thank you video featuring members of Hearthstone's development team. It's a nice touch, as we rarely see those who are working hard behind the scenes. It also shows how proud Blizzard is of their team.
Other Rewards
A new "Celebrate the Players" quest is beginning where players can earn up to 500 gold coins. In order to take part in this, you will need to have completed the two intro quests, First Blood and The Duelist. You will then unlock daily quests. Once you clear your quest log, you can take part in the "Celebrate the Players" one.
There's one important to note, though. According to Blizzard, if you concede too early, you may not even get credit for completing the quest. Rewards will also only be given to those who actually have the "Celebrate the Players" quests in their quest logs. Thus, as I mentioned, it is important to clear your quest log.
New Expansion Announced At BlizzCon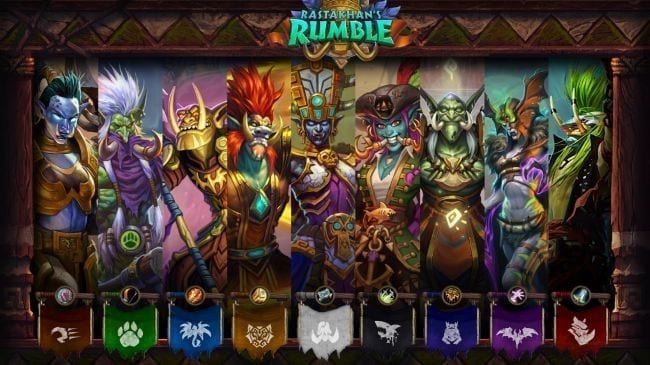 Last weekend, a new Hearthstone Expansion was revealed. "Rastakhan's Rumble" is on its way, and it will add another 135 cards and will be Troll-based. A new mechanic known as "Overkill" and the new "Rumble Run" single-player mode are also coming to the game.
Players Thank Hearthstone And Blizzard

On the official Hearthstone news page, fans were quick to jump in and congratulate as well as thank Hearthstone for being the game that it is. It's definitely a major milestone, and we'd like to throw our own hats into the celebration. Congratulations to the team for reaching 100 million players worldwide.