Get ready to travel to Hell and clean house this summer. The full version of '90s action retro shooter Hellbound arrives on August 4. Saibot Studios released some details today about new features coming to the game, along with an adrenaline-pumping trailer.
Doom and Quake fans as well as general enthusiasts of '90s era shooters should be pleased with Hellbound. The game channels a classic vibe, while updating the graphics and mechanics of a retro shooter for the modern era. 
Hellbound's Survival Mode released two years ago on Steam to very positive reviews. Saibot Studios has since expanded upon that formula to create a full campaign for players to now enjoy. Expect seven campaign levels, eight classes of enemies, five heavy weapons, three power-ups, and additional secret content in the full game. The release version also includes four survival arenas for you to test your skills against waves of demons.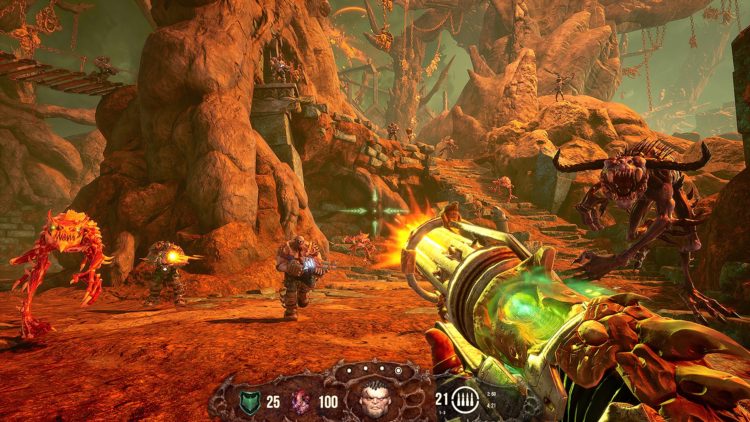 "We've learned a lot since the demo's release, and have fueled that into the creation of a full-fledged campaign. Hellbound will test players' mettle as they carve their way through demons as fast as they can! Speed is the name of the game in Hellbound," said Tobias Rusjan of Saibot Studios. 
To Hell and back again
Expect plenty of blood and gore, big guns, and a stream of metal one-liners from Hellgore, the hulking star of Hellbound. Hellgore is voiced by Artie Widgery, who's known for his work voicing medieval knights in Chivalry and orcs in Lord of the Rings Online. Hellbound will also feature a metal-themed soundtrack to help channel the rage and adrenaline.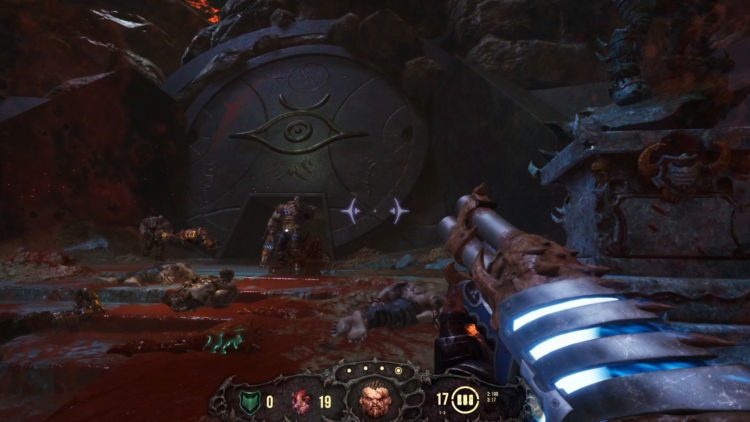 Saibot Studios is an Argentine studio known for its horror-drenched Doorways games, so it's no stranger to the genre. The studio is working alongside publisher Nimble Giant, known for its MMORPG games, to help realize Hellbound. 
Hellbound will release August 9, exclusively on the Steam Store. The price of the game is still unconfirmed.