Good news for fans who loved the first MapleStory! Today marks the official worldwide launch of its sequel, MapleStory 2, on Steam. The franchise boasts over 14 million players around the world, so they must be doing something right. This time around, MapleStory 2 provides players with a huge set of character options, an innovative progression and growth system, and world-building tools. You also now have the ability to customize literally everything.
Check out the adorable launch trailer below for yourself and great ready for a new MMORPG experience. It's certainly unlike anything I've ever seen or played. If you haven't played MapleStory before, now is a good time to check it out.
Details
The official launch of MapleStory 2 comes to us via the beta and Head Start. Maple Story 2 includes the following classes players can choose from: Archer, Assassin, Berserker, Heavy Gunner, Knight, Priest, Thief, Wizard, and the newly introduced Runeblade class. This class is a magical swordsman that infuses his blades with the elements for ultimate power. They can also use a special 2-handed bladed weapon that takes up both weapon slots.
Content Updates
Cap increase from 50 to 60
Karkar Island
Lv 51 – 60 fields in Maple World/ Land of Darkness
8 Normal Adventure Dungeons
4 Hard Adventure Dungeons
2 Sets of Epic Gear
MapleStory 2 is also adding limited time launch events, including a Daily Reward Event running from October 10 to November 8. By logging in daily, you will receive helpful rewards including Maple Coins, Cosmetics Vouchers, Elixirs, and more.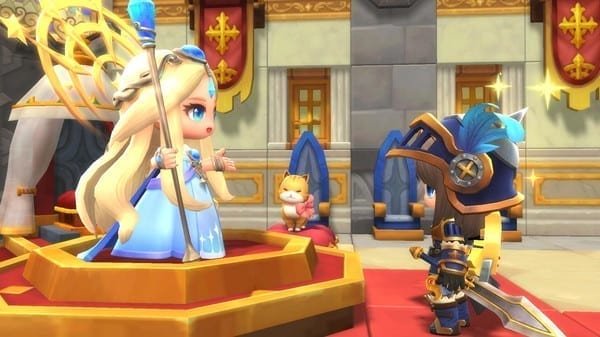 Features of MapleStory 2
Claim Your Destiny as an Epic Hero – Players will find colorful 3D landscapes to explore, loads of new and familiar enemies to vanquish, and exciting bosses to battle.

Build Your Dream World – MapleStory 2 redefines the role-playing game genre with a complete commitment to creativity, arming players with a robust set of character and world-building tools that allow them to express themselves unlike ever before.

Explore a New Dimension of MapleStory – Maplers can enter a whole new dimension of Maple World and encounter vivid 3D landscapes, a multitude of special events, exciting minigames, and enemies both familiar and completely original.
The game is also hosting a little contest where 40 lucky players could win a Mint Body Pillow. Entry simply requires following MapleStory 2 on Twitter or Facebook and retweeting or sharing the Official Launch Gameplay video. Don't forget that MapleStory 2 is also getting into the Halloween spirit with some awesome in-game events and exclusive items.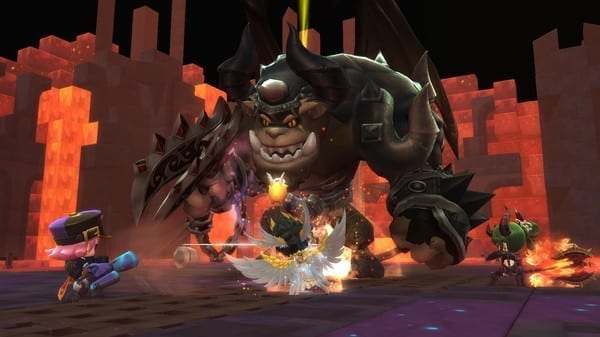 Also, from October 18 through November 8, MapleStory 2 will host various Halloween events, themed dungeons, and fun quests. Players who defeat the Halloween Messenger can collect Pumpkin Coins and exchange for special Halloween themed items. Lv. 10+ characters, can also obtain a "Pumpky Nest" item in their house by completing quests for furnishing items. Players can claim rewards including the Bouncy Pumpky Mount, Little Pumpky Pet, and Perched Pumpky.
So, players, what are you waiting for? Check our MapleStory 2 today and let us know your thoughts on this game!