Call of Duty: Modern Warfare's January 14 update adds Gunfight 3v3, "Same Day Delivery" playlist, Shoot House 24/7 replacing Shipment 24/7, and Gun Game getting added to the Quick Play filter.

Gunfight 3v3
The Modern Warfare fan-favorite game mode gets another update with Gunfight 3v3. We knew this was coming due to the community announcement last Friday, but it's still exciting to be able to get our hands on it. The 3v3 mode does, unfortunately, replace Gunfight 1v1, but Gunfight 2v2 is still an option in the multiplayer menu. So, get your trio on and enjoy the 3v3 mode while it's in the game because it may be rotated out next Tuesday.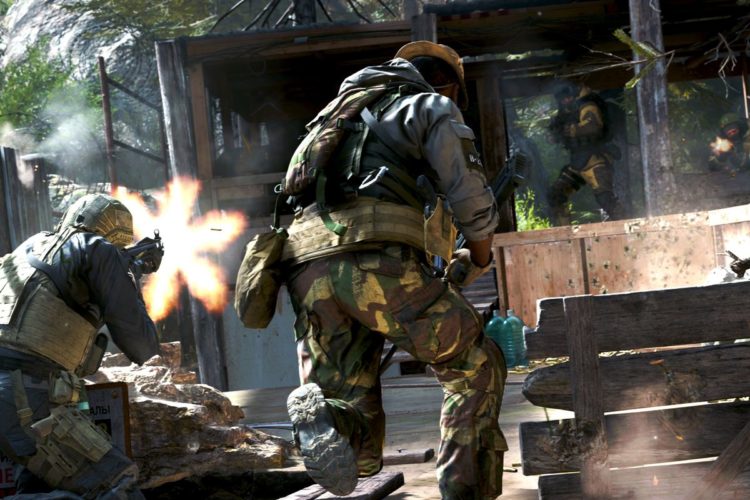 Same Day Delivery
The Same Day Delivery playlist is a new mash-up mode for Cranked and Drop Zone. Originally from Ghosts, Cranked is a fast-paced deathmatch game mode that rewards a single point for a kill like standard Team Deathmatch, but it rewards two points for kills made in the cranked time. Cranked time begins after you get a kill, when you have 30 seconds to get another kill, which will reset the 30 seconds again. This mode rewards fast gameplay and multi-kills more so than any other deathmatch mode.
Drop Zone is originally a Modern Warfare 3 mode that we saw around the holidays in Modern Warfare. Drop Zone is much like Headquarters, but there is a major twist. Player killstreaks are disabled, but while controlling the Drop Zone, killstreak care packages drop in the zone area. So, not only is the objective to hold the zone, but it also greatly benefits your team in the form of killstreaks.
Shoot House 24/7 again
Shoot House 24/7 returns to Modern Warfare for a fourth time, more so than any other playlist. I'm not sure why this playlist is so popular, but apparently it is. It does replace Shipment 24/7, but I'm sure next week they will swap it out again or maybe even bring back Shoot the Ship, which is Shoot House and Shipment 24/7.
Gun Game is where it belongs now
Gun Game has been added to the Quick Play filter in Modern Warfare. I have stated multiple times since Gun Game was introduced that I wasn't sure why they were using it as a limited-time mode since its always been a permanent mode in other Call of Duty titles. Well, it seems Infinity Ward shared that way of thinking by adding it to the Quick Play filter, where all the other permanent modes reside.