The highly anticipated day has come for Call of Duty: Modern Warfare fans. Season One is now live as well as patch 1.10. The update is a hefty 18 GB for PS4, 18.5 GB for Xbox One, and 20 GB for PC. We have already talked about all the content coming with Modern Warfare Season One, but let's talk about what came out today and the changes that patch 1.10 brings to the game.
Modern Warfare Season One details
Infinity Ward stated that not all of Season One's content would release day one. Crash looks to be the only new multiplayer map on day one, and it also has a 24/7 mode in multiplayer. Cargo and Atrium are live for the 2v2 Gunfight mode. We had a preview of these maps before release, but it'll be even more fun to get our hands on them.
Reinforce is one of the three new game modes that was announced and is available today. Rammaza and Gun Runner have also been added to the TDM 20 and DOM 20 modes. These seem very small to me to be a part of a 20-man playlist, but I guess we shall see.
Night maps have been added to the Hardcore TDM, Search and Destroy, and Cyber Attack in patch 1.10. When Modern Warfare first launched, night maps were in the general multiplayer rotation. This was swiftly changed due to community backlash, so it's potentially alarming that these maps are making their way back into rotations.
These changes removed the Shoot House 24/7 playlist, Gun Game, and the 2v2 Gunfight Tournament beta.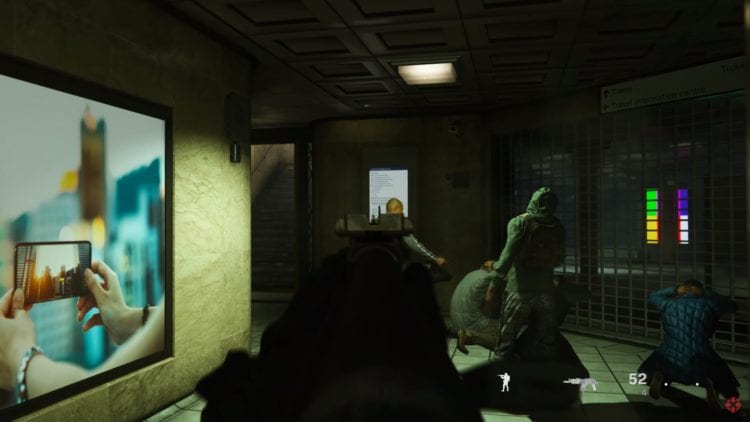 Fixes and tuning
Modern Warfare patch 1.10 touched on weapons hardly at all. The only weapon tuning done was to the .357 shotgun and the riot shield. The .357 buckshot damage range was reduced as well as effective hip fire damage. The riot shield received tuning to how it protects against grenades thrown at the feet of the player and explosive damage within certain ranges.
FMJ bullets are now more effective on killstreaks. This change makes it so that carrying a launcher as your secondary doesn't feel as bad, but it also makes killstreaks worse. It felt relatively easy to team shot a VTOL out of the sky, and now it seems it will be even easier.
This isn't what I was hoping for in patch 1.10. I was hoping the godlike M4 would be tuned further. Maybe the new weapons, RAM-7 and HOLGER-26, that were released today will be as good as the M4 and help diversify the meta a little bit. Using any gun besides the M4, except maybe the MP5, currently feels like a huge disadvantage. Also, some of the multiplayer playlists changes are odd. Removing Gun Game and adding night maps to regular playlist rotations weren't things every player was looking forward to.