On December 7, Path of Exile's dedicated fans will be treated to something that's completely game-changing. Betrayal, or the 3.5.0 update to the game, is partly an expansion and partly a massive rework of several key features.
Path of Exile: Betrayal will see the introduction of the Immortal Syndicate, a shadowy organization that trails your moves, and Jun Ortoi, whom you'll assist in her investigation. It will also do away with the old masters and crafting system attached to them. Instead, they'll be replaced by a handful of well-known NPCs and a new means of obtaining crafting recipes.
Betrayal also has additional endgame content, unique items, and new skill gems being introduced or tweaked. Plus, remember the features in previous content drops such as Delve and the Bestiary? They're back in full as part of the core game!
Path of Exile: Betrayal promises to be the biggest expansion yet for Grinding Gear Games' popular ARPG. So far, we've been told that the expansion will have 19 voiced characters and over 40,000 words of text to enhance a character-driven narrative.
For this guide, we'll break down everything you need to know about Path of Exile: Betrayal into three sections:
A fourth, our in-depth interviews with Path of Exile co-creator Chris Wilson, is now available here. Feel free to check that out as well to learn more about the design philosophies behind these changes coming to Path of Exile, as well as answers to various community questions and existing systems within the game.
Related to this articleRelated to this articleRelated to this article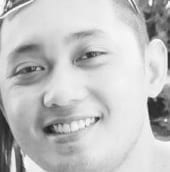 I'm a small business owner who's also writing on the side, contributing in various websites under the Enthusiast Gaming umbrella — Destructoid, Flixist, Daily Esports, PlayStation Enthusiast, and PC Invasion.
My Steam library has 1,131 games at the moment so we definitely have a lot of things to talk about.