Path of Exile: Delirium, the latest league for the best ARPG around, is live today. It's just in time for Friday the 13th, too, since the new league offers up some terrifying new enemies in addition to many changes to existing content. Check out the trailer below.
A tougher challenge
One of the core focuses of Path of Exile: Delirium is amplifying existing enemies to provide a more challenging experience. Players will find a Mirror of Delirium in each area. If you activate it, you enter the Delirium, which adds new abilities to existing monsters in the area. In addition, brand new Delirium monsters will be spawned. The Delirium can affect every encounter in the game, including bosses, which provides an additional challenge. You can also travel deeper into the Delirium, where you'll find more numerous, tougher enemies — but even greater rewards.
Path of Exile: Delirium hasn't forgotten about earlier leagues, either. The Delirium also features content from previous leagues such as Betrayal, Incursion, and Breaches. This is really where Path of Exile shines, in my opinion. They continue to add and refine content that creates an incredibly diverse and engaging game.
Cluster jewels and other changes
Path of Exile: Delirium introduces Cluster Jewels to the game. These jewels significantly improve character customization and can expand the passive skill tree to allow for increased strength and versatility. This is perhaps one of the most anticipated parts of the new league; after all, half the fun in Path of Exile is coming up with a fun build, and Cluster Jewels will allow for even more builds.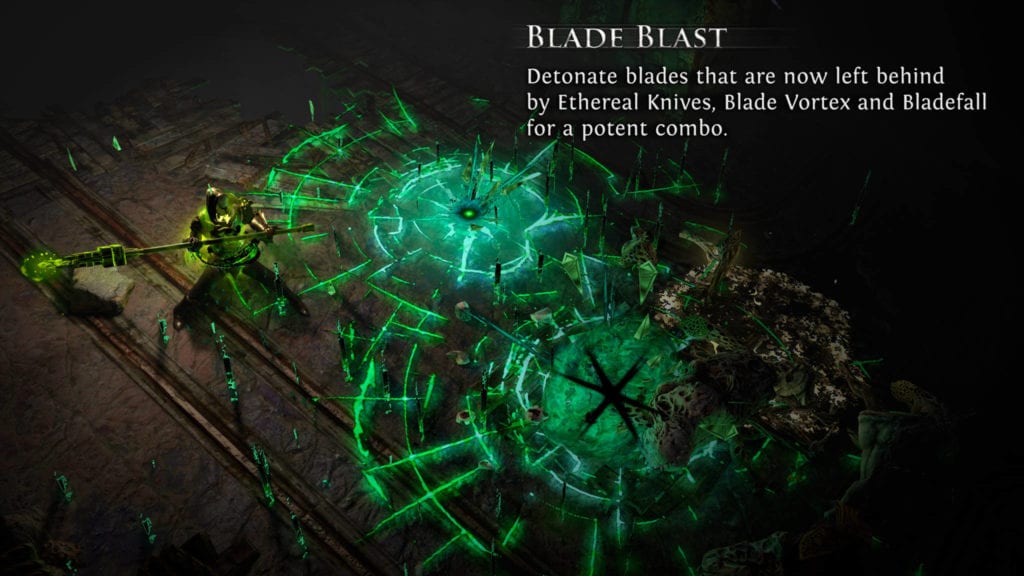 In addition to Cluster Jewels, Path of Exile: Delirium makes the following changes and additions:
Four new skills and three new support gems, such as Kinetic Bolt and Bladeblast
13 new unique items, such as a cosmetic set of equipment and numerous unique jewels
Improvements to the Conquerors of the Atlas endgame
The Metamorph League has been integrated as core gameplay
You can pick up Path of Exile for free on Steam. For a more in-depth look at the new League's mechanics, check out our guide hub.