PMDG is one of the premier add-on companies in the world of flight simulation. The company has been creating products since the 1990s for a variety of different sims, and is considered by diehard virtual pilots to be one of the few that produce the coveted "study-level" material of add-ons. Now, PMDG officially confirms that it's currently in the building process of several such projects for the new Microsoft Flight Simulator— the first of which we will see as early as this year.
In a recent forum post, Robert Randazzo, one of PMDG's chief developers, pulled back the curtain on what the team is up to. Right up front, Randazzo has confirmed that PMDG "does not view Microsoft Flight Simulator as a 'port-over' process." As a result, the team had to make the impressive, but hard decision to start entirely from scratch. This is why development has taken so long.
Nevertheless, the first product off the assembly line will be the Douglas DC-6; a virtualized replica of one of the most venerable aircraft in all of aviation history. The piston-powered prop has been built from the ground up for Microsoft Flight Simulator with new high-res textures, a new sound system, and more. It will be "out the door over the next couple of weeks", with a release planned for June. The release of the DC-6 will be followed by PMDG's Boeing 737 (which was supposed to come out first but had technical issues). It is also expected for this year but further down the line, possibly by the end of the summer. There's also a slim chance of the Boeing 777 project being released this year, with the Boeing 747 project being confirmed for 2022.
With PMDG's DC-6 so close to completion, the studio has revealed the first in-game look in the form of a video tutorial on YouTube. But, PMDG also provides a quick look at the prop via the first video for PMDG's new YouTube channel (at the 3:30 mark).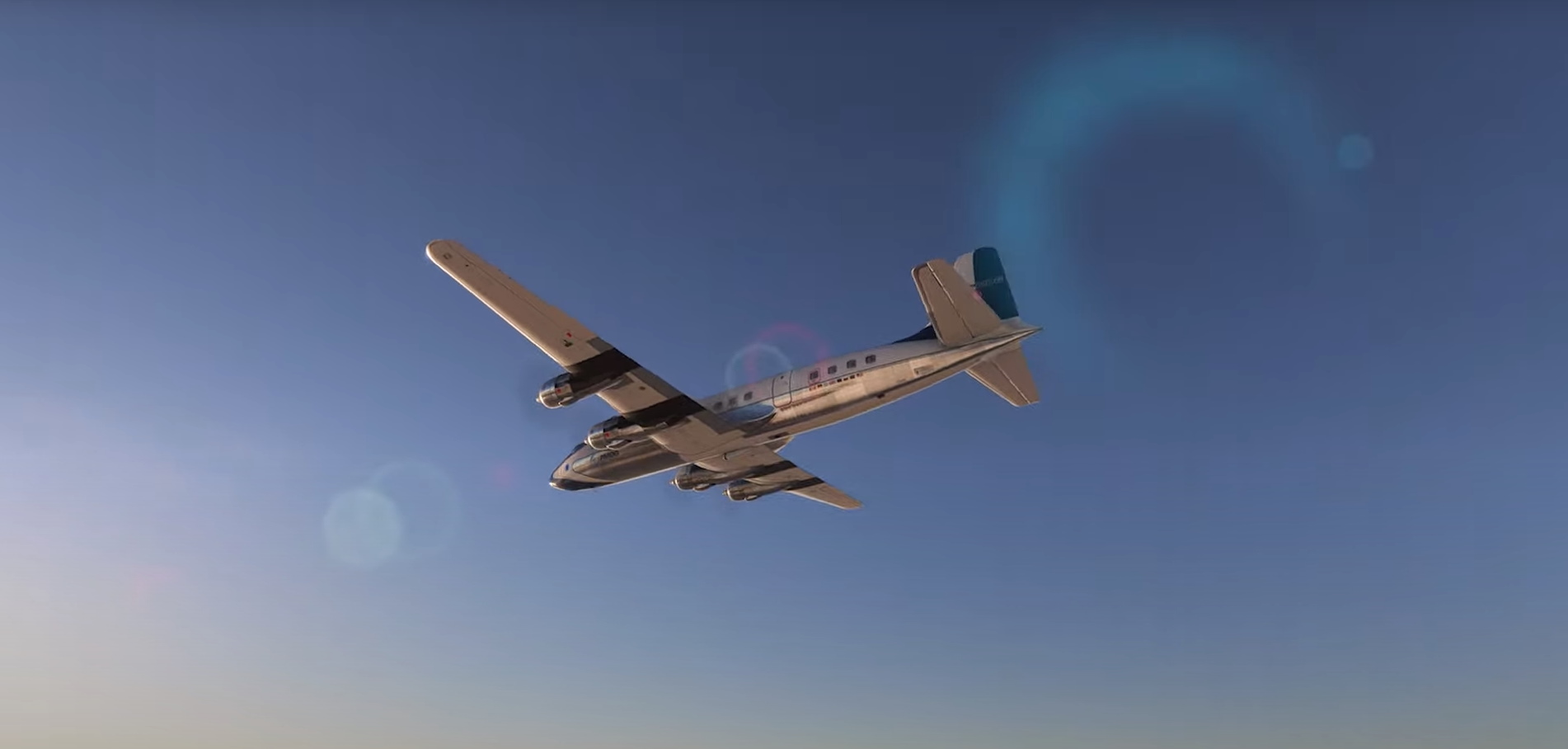 Reaching new heights
In the aforementioned intro video and forum post, Mr. Randazzo stresses that Microsoft Flight Simulator is a groundbreaking new venture for PMDG. He confirms that it's able to do things that older simulators have simply not been able to and it's made the hobby "better than it has ever been."
Mr. Randazzo also confirms that the PMDG team is in close contact with Asobo and has been appreciating the communication, as it is making the development process a little easier in comparison to older sims.
Now that PMDG is officially on board with Microsoft Flight Simulator, the core community is going to get one of their biggest wishes. So-called "study-level" aircraft are sought after by these elites due to their levels of complexity being noticeably far greater than default aircraft and even most other payware add-ons. This category of flight sim add-on tends to be so complex that real pilots use them to keep their skills well maintained when not actually flying. Microsoft Flight Simulator has lacked this kind of content due to being a mere fledgling, but this is finally beginning to change.