When Ragnarok Game, LLC published Rune II last month, it didn't get quite what it was bargaining for. Shortly after its arrival, developer Human Head Studios closed its doors without warning — only to reopen as a new Bethesda property, Roundhouse Studios. Now, Ragnarok has filed a lawsuit against the studio, saying the publisher was not only cheated, but that Rune II was practically abandoned.
According to the studio, Human Head didn't notify Ragnarok about its closing. It said to the community that "we found out about this news when you did." But the suit also provides some interesting, and troubling, notes on the whole situation.
So, why the lawsuit?
First off, the developer reportedly failed to provide Ragnarok with any of the finalized source code or game assets following its closure. This makes it difficult for the publisher to do anything update-wise with the title, and it makes it feel like Human Head is holding them back on purpose. The suit states that the studio held these assets because it was trying to "coerce Ragnarok to make payments for Human Head's incomplete deliverables."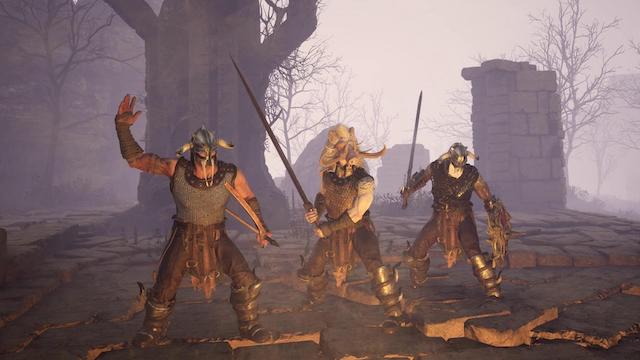 There's more to it, though. Over the course of the game's development, 11 deliverables were setup. However, Ragnarok ended up bumping it up to 23, due to "Human Head delays, errors and mismanagement."
It also notes that the studio became "uncommunicative and unavailable" a couple of weeks prior to the game's launch. Ragnarok was then only notified about the studio's closure three days before, from Human Head COO Ben Gokey. At the time, Gokey said nothing about Bethesda acquiring the studio.
Human Head also reportedly went against the publisher's wishes. According to Ragnarok, it "not only continued to change the code, but even uploaded and attempted to launch an altered, unapproved Rune II build to the Epic Games Store staging."
As a result, Ragnarok now seeks the return of the game property. It's also requesting restitution of financing and $100 million in compensation. Neither Human Head nor Bethesda have commented on the matter.
More details on the lawsuit are available here. Those interested in Rune II can check out its Epic Games Store page.