River City Girls was every bit of retro-goodness that it was cracked up to be. But, unlike all of the beat 'em up titles that came before it on cartridge-based platforms of yesteryear, Arc System Works and WayForward Technologies have the ability to update their game with much-needed fixes post-release. The new V1.1 update comes with fixes to the River City Girls UI, including the doors used to access various sections of the map.
River City fixes
It looks like many of the fixes will assist the game's general flow. As noted in a tweet from WayForward Technologies, "A River City Girls patch has arrived on Steam, featuring, by popular demand, revamped interaction with doors and NPCs, alongside a modified ending following the bonus boss fight and many other behind-the-scenes fixes!"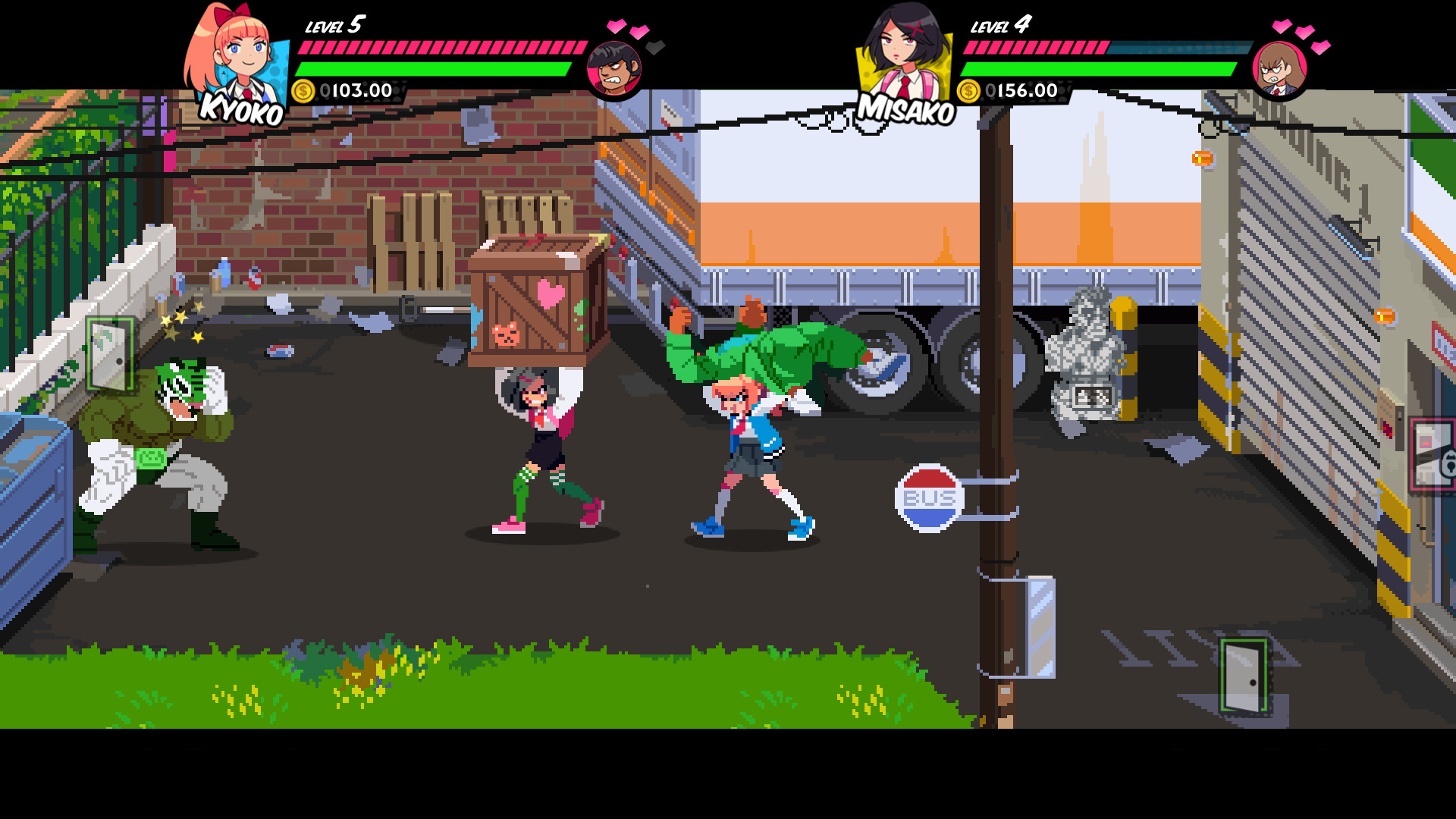 As noted on Destructoid, it looks like fixes will include button pushes to enter the next section of a stage. Previously, you had to simply press the light attack button to transition the next area on the map when the door icon showed. Now, it looks like you'll have to hold down the button in order to activate the next area or location on the map. This is in an effort to halt accidental progression to the next area when mashing the same button used for light attacks. Others include NPC dialogue and more stuff specific to some hidden areas, which we won't spoil further for you.
Updates outside of PC
For full transparency, I personally reviewed River City Girls for our sister website Nintendo Enthusiast, and I did not play the PC version. However, these updates are very much welcome.  This latest update, though, is only applicable to the PC version of the game, with a currently-undated console update on the horizon. At this time, the only updates for Nintendo Switch, Xbox One, and PlayStation 4 players is that the update "Will arrive on consoles in the future!"
A River City Girls patch has arrived on Steam, featuring, by popular demand, revamped interaction with doors and NPCs, alongside a modified ending following the bonus boss fight and many other behind-the-scenes fixes! The update will arrive on consoles in the future! pic.twitter.com/cbjVM2eacm

— WayForward (@WayForward) January 19, 2020