Ubisoft has teamed up with Atlas Entertainment to produce a TV show based on Skull & Bones — which has yet to be released. It's an interesting move for sure, as the game as yet to prove itself as a viable place of reference. The show will also feature a female-driven cast, which should piss off at least on person on Twitter.
According to The Hollywood Reporter, the Skull & Bones show will follow the game's setting. It takes place on the Indian Ocean, "at the end of the golden age of piracy in the 1700s." I expect the show will feature many details from the game. No doubt we'll see frigates and sloops battle it out over the seas, using thunderous cannons and mortars to whittle away enemy ships. There probably won't be a health bar, however.
This isn't Ubisoft's first foray into adapting its games in other media. Back in 2016, we saw Michael Fassbender don the iconic hood in the Assassin's Creed film. Earlier than that, Jake Gyllenhaal duked it out in the desert in Prince of Persia: The Sands of Time in 2010. Gyllenhaal will return to Ubisoft to star in its upcoming adaptation of The Division. However, Skull & Bones will be a gamble. Those prior films were based on franchises that already had strong followings.
"Ubisoft is known for creating innovative video games that combine immense worlds with rich narratives," said Danielle Kreinik, director of development for television at Ubisoft.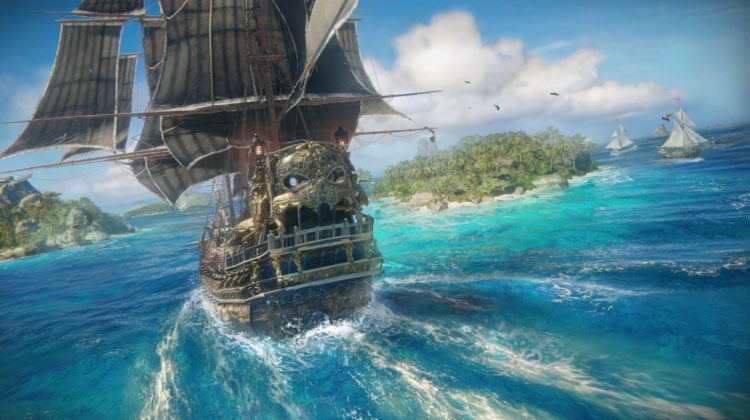 All Aboard
The project has already gathered a list of talent. Amanda Segel (Spike TV's The Mist) has signed on to write the pilot. From Atlas Entertainment comes Andy Horwitz (producer, The International) and Richard Suckle (producer Wonder Woman). Both were producers on American Hustle, which was lavished upon by critics. However, they also both produced Suicide Squad, so you clearly can't win them all.
So far, that's all we know about the show. Neither Ubisoft or Atlas have confirmed a list of cast members as of yet. It still appears to be early in production, so it's unlikely that we will hear more on it anytime soon. Of course, the questions remains if it will be any good. Since Skull & Bones won't be out until sometime this year, we can't really say with authority if the show will be based on anything interesting enough to merit the adaptation. Hopefully both projects will put the shiver in our timbers, rather than force us to swab the poop deck.