Spellbreak is a fantasy battle royale that turns you into a soaring battle mage. In each match, you get control over two elements, which you can combine to devastating effect. The game has been in development for some time and is coming to the end of its final closed beta. In a surprise announcement, Proletariat, the developer of Spellbreak, has now announced that the spell-slinging battle royale will be free-to-play when it launches.
There's no indication when the launch day will be yet. The projected timeline simply says in 2020. However, in a recent developer blog, the Spellbreak team revealed that Closed Beta 2 will be coming to an end on July 20. The blog also announced that this would be the final time the game is taken offline – implying that the launch is imminent.
It's free, but you can always pay
Before Proletariat announced Spellbreak would be free-to-play, players were able to purchase one of the PC Founder Packs to get early access to the closed betas. You can still purchase these packs now, but you will only have access to Closed Beta 2 for a few days. However, you do get a lot of nice goodies with each Founder Pack. So, it still might be worth it if you desire some skins.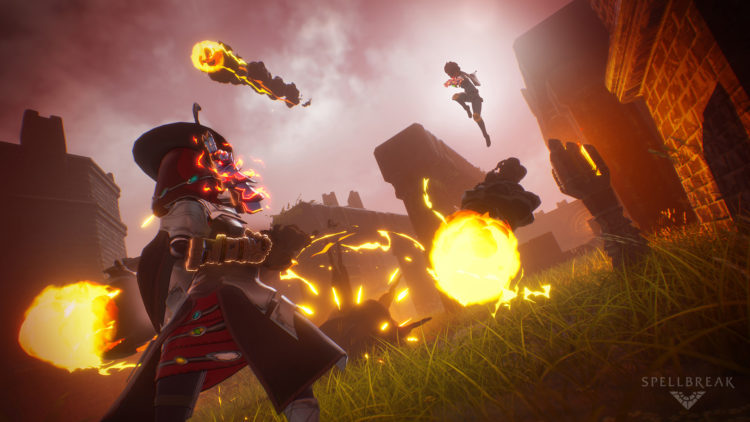 There are three PC Founder Packs to choose between. The Mage Pack will cost you $49.99 USD and gets you 3,500 in-game currency (about $35 USD worth), as well as the Patchwork Outfit and Mage Badge. The Battlemage Pack costs $79.99 USD and gets you 6,000 in-game currency (worth roughly $60 USD), the Bughunter Outfit, and a Battlemage Badge. It also includes the Patchwork Outfit and Mage Badge from the Mage Pack.
Finally, the Master Pack will cost you a cool $119.99 USD.  For that, you get a whopping 15,000 in-game currency, which I'm sure you know is about $150 USD worth – a significant boost from the other two packs. It gets you the outfits and badges from the other packs too. Plus, you'll get access to the Keymaster Outfit and Master Badge.