It's October, which means everything is getting pumpkin-flavored, and the leaves are turning orange. And so is the Steam Store. Well, sans pumpkin flavoring. The Steam Game Festival: Autumn Edition has gone live, bringing tons of free demos and livestreams to check out, all wrapped up in a nice fall motif. The event is already underway, and will last until October 13 at 1 PM ET. If you want to try out demos for new and upcoming games, this is your week.
Much like the Spring Edition of the festival, this week's celebration follows a schedule. The Steam Game Festival: Autumn Edition includes an Event Schedule on its front page showcasing livestreams of developers playing their games. At the time of writing, Jumpala by developer yokereba was on display. And yes, there is a demo out for the game. In fact, just about every game on the schedule should have a demo with a download link in the Event Schedule. Tomorrow, you can get up early to watch a Mars Horizon livestream before checking out new beta gameplay for Stronghold: Warlords.
There are hundreds and hundreds of demos available during The Steam Game Festival: Autumn Edition. Scrolling down, you'll see a list categorized by trending, most wishlisted, and most downloaded. Some of the games coming out soon are also being listed with a price, and a few of those already have discounts. Ghostrunner, for example, has a new demo out ahead of its October 27 release date — and it's discounted for 20% off.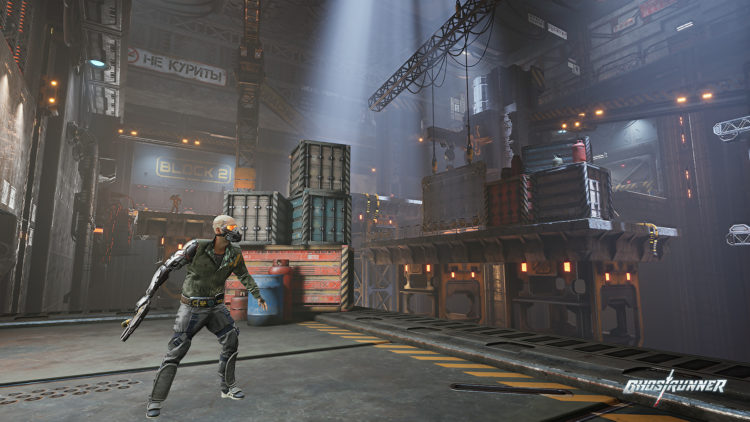 Celebration of play
Ghostrunner, however, is only one such example of a soon-to-be-released game with a demo. The Survivalists, a pixelated survival game with helper monkeys, also has a demo to download. And it's landing on October 9. There's also a demo for Observer: System Redux, a remastered version of the brain-jacking detective noir by Bloober Team in 2017. Other games include Superliminal, Partisans 1941, and Drone Swarm. Anyway, there are a lot of demos, so be sure to make room on your drives.
The Steam Game Festival: Autumn Edition runs from today to October 13 at 1 PM ET.