The Prawn Suit is a huge mech that you can pilot as you explore the depths in Subnautica: Below Zero. It can be fairly costly and trying to find the components can take a while. Still, constructing it will be worth the time and effort because it's a gosh-darned mech. Robin Ayou will mostly be protected from harm and you'll even have a few offensive capabilities. Anyway, here's our guide to help you build the Prawn Suit in Subnautica: Below Zero.
Note: For more information, check out our Subnautica: Below Zero guides and features hub.
Subnautica: Below Zero guide – How to build the Prawn Suit
The first time you encounter Marguerit Maida in Subnautica: Below Zero, you'll see that she's already piloting her own Prawn Suit. Don't worry because you'll soon have your own toy.
The Prawn Suit blueprint requires you to scan four fragments scattered in various locations: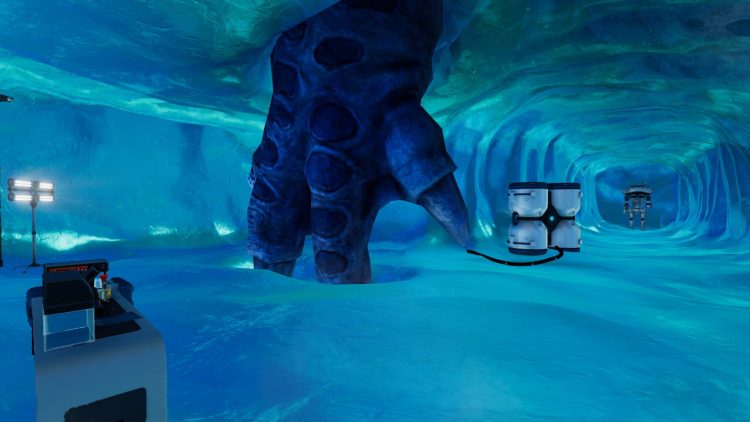 Outpost Zero – You can visit the area anytime, though it's also where you'll be heading to reach the game's ending.
Koppa Mining Site – This location is directly below Delta Station. You'll find underwater crevices that lead to it. There are actually no less than three fragments here, making it the most viable spot for scanning.
Similar to the Seatruck, you'll need to be ready with a few items for the Prawn Suit:
Mobile Vehicle Bay (1x titanium ingot, 1x computer chip, and 1x lubricant) – This allows you to construct vehicles.
Power Cell (2x battery and 1x silicone rubber) – The Prawn Suit uses a couple of these for energy consumption.
Anyway, the Prawn Suit itself requires 1x enameled glass, 1x power cell, 1x plasteel ingot, and 1x computer chip. Once you have these, access the Mobile Vehicle Bay to construct the mech.
Additional modules for the Prawn Suit can be found in various biomes, and some will provide offensive capabilities (i.e., Torpedo Arm). Moreover, you'll want to craft the Depth Modules for it so the mech doesn't get destroyed as you head deeper down the ocean.
To be clear, the Prawn Suit is very sturdy and it can take a beating. You can even improve its propulsion systems so it can hover and surface faster. Unfortunately, it lacks the maneuverability and speed of the Seatruck. You'll want to use the Seatruck's Docking Module to lug the mech around. Then, detach the mech once you need to use it in certain situations.
---
Subnautica: Below Zero is available via Steam. For more information, check out our guides and features hub.