The Epic Games Store has announced that customers can now self-refund purchases online. To refund any purchases, users should sign-in to their Epic account and select the "Account" option. Next, press the "Transactions" tab. Then, simply select the game you want to refund, hit "Refund," and voilà.
Refunds
Of course, there are still requirements. The Epic Game Store has retained its original policy, which states that you can only refund a game within 14 days of purchase and if you have less than two hours of playtime. In addition, you can't go around breaking the Terms of Service or getting banned from online games. If you're trying to refund because of one of those reasons, that's a no-go.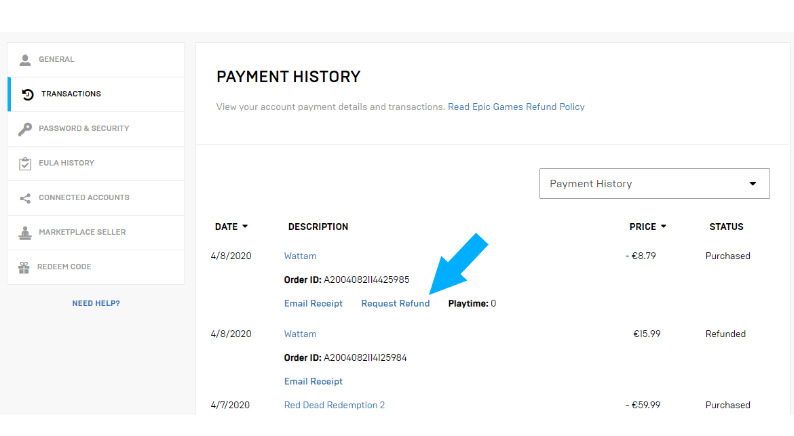 This is a seemingly small but significant change to the Epic Games Store. Previously, customers would have to contact Epic support and submit a ticket if they wanted a refund. Compared to other platforms, such as Steam, Epic lagged behind in terms of accessibility. In fact, Epic's 14-day, two-hour refund policy is the same as Steam's, so this puts the two storefronts on equal footing.
Other Epic news
In addition to its new refund changes, the Epic Games Store announced keyless integration partnerships with Fanatical, Green Man Gaming, and Genba Digital. You should now be able to link your Epic Games Store account to the third-party retailer of your choice.
Perhaps the best news, however, is that Epic is hard at work for mod support and an achievement service for its storefront. The two features are not available just yet, but they are being actively developed. Slowly but surely, Epic is adding features that gamers have been clamoring for since it launched in late 2018.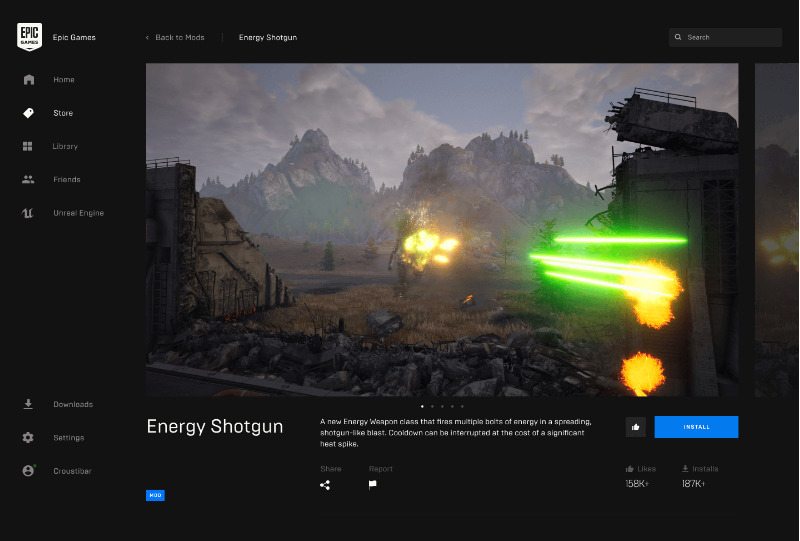 For more information, head on over to Epic's developer update and have a read. Also, Grand Theft Auto V is free to download and keep. If you have some friends, I've heard online mode can be pretty fun.