They Are Billions is a city builder/tower defense game about a world overrun by uncountable zombies – and only you and steampunk can save the survivors. Well, the game is now out of Early Access and has a new campaign.
The campaign is called "New Empire." The eponymous new state and its vaguely evil leader aim to not only survive but also reconquer the world from the living dead. As such, you will engage in a 48 mission campaign in which you'll develop new colonies, explore the fortresses of ancient humans and fight zombies. Lots and lots of zombies.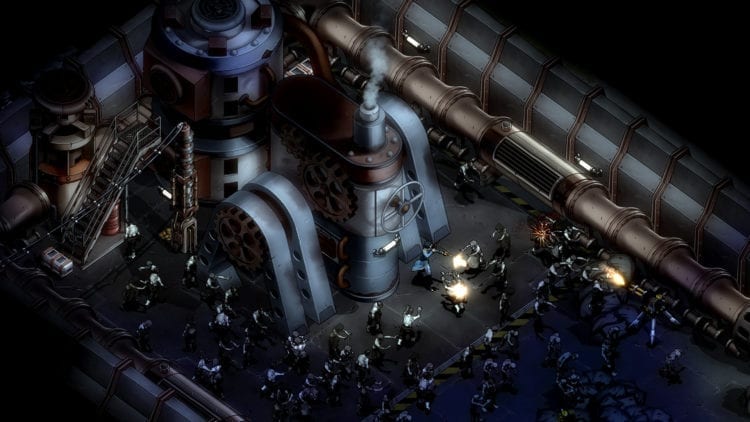 A new interesting feature is that you will now have missions in human fortresses, which you'll explore with a hero unit. The action seems more intimate, with far fewer zombies that suddenly become a threat, even without overwhelming numbers behind them. Explore the ancient ruins, find ancient tech, upgrade your stuff, improve your zombie killing skill.
Overall, the devs expect the campaign to last 60 hours – so basically a Dragon Age's worth of time.
They Are Many In Number
The 1.0 release also includes extras for fans of the classic They Are Billions survival mode. A new map called "Deep Forest" will provide an easier start point for those who want to learn the ropes with a lot less pressure. On the other hand, if you're an old pro, the Caustic Lands map will provide you with additional challenges. For example, the Doom Villages can make up 30% of the map. That's right, the zombie spawning town can cover a third of the map.
If you fancy taking They Are Billions for a spin, pick it up on Steam now.