For those unaware, Sega announced a sequel to its action-packed detective game Judgment earlier today. The original game was a spin-off of the Yakuza series, placing you in the blood-spackled shoes of Takayuki Yagami as he beat the streets of Kamurocho. And the faces of criminals, of course. The game and its sequel, called Lost Judgment, will continue the Yakuza series' action combat style. However, according to the creator Toshihiro Nagoshi, future Yakuza games will continue to use turn-based battles, carrying on the torch first held by Like a Dragon.
IGN caught up with Nagoshi and Yakuza Producer Kazuki Hosokawa, asking them about how the two franchises are differentiating. According to the developers, Yakuza and Judgment are veering off in terms of combat. For those who fell in love with the down-and-dirty brawling of the the two franchises, only one will satisfy that bloodlust.
The franchises will continue on with the combat system set by their predecessors. Lost Judgment will uphold the "signature action gameplay" of bike-swinging, fist-throwing action, while future Yakuza games continue with turn-based combat. For the latter, this precedent was set by Yakuza: Like a Dragon, the seventh main entry for the series. It starred the lovable Ichiban Kasuga, whose wild imagination turned fights into Dragon Quest-like encounters. It was goofy and fun, and we loved it. Having more turn-based combat in Yakuza seems like a good plan.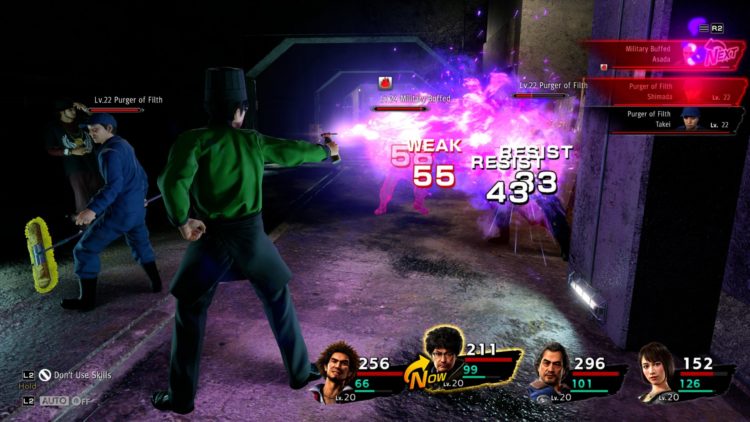 The future of Yakuza and Judgment, in more than just combat
We now just about know the fate of the two franchises. Lost Judgment, while not heading to PC (yet), continues Yagami's hunt for the truth. But what about Yakuza? Nagoshi and Hosokawa have all but confirmed we'll some day see a Yakuza 8 (Still Like a Dragon?). Will it continue to start Ichiban? His return is highly likely, as series protagonist Kazuma Kiryu hung his disco jacket up for good in Yakuza 6. We'll have to wait and see what happens after Lost Judgment releases on September 24 to hear what Ryu Ga Gotoku Studio is cooking up next.