Pictured above is the official Ace Combat 7: Skies Unknown HOTAS (Hands-On Throttle And Stick) — basically flight sticks — from Thrustmaster. Obviously, not every player will have one of those and, more than likely, people might have older flight sticks to suit their gaming needs. Sadly, it seems issues have cropped up in Ace Combat 7: Skies Unknown which launched earlier today. That's because of the game's lack of native HOTAS support which has infuriated combat flight game aficionados.
The game currently has "Mostly Negative" reviews on Steam, with 70 percent of users disgruntled predominantly by the lack of support for unofficial flight sticks. Other complaints include the lack of ultrawide support and 4K resolution.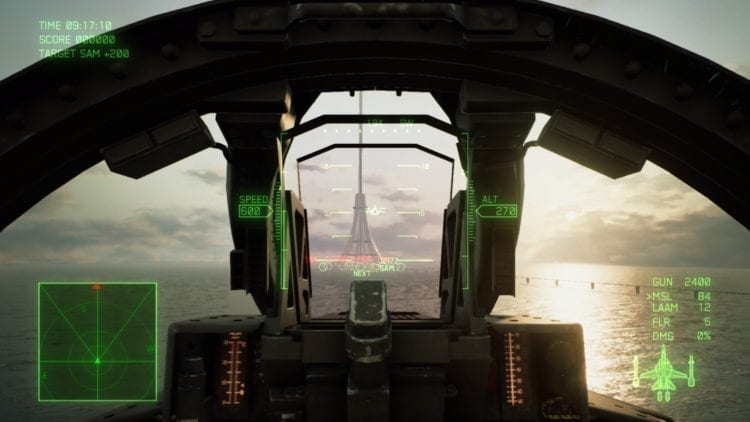 Not So HOTA Now, Ain't Ya?
Ace Combat 7: Skies Unknown does have gorgeous visuals and exciting aerial dogfights, including "boss battles" that are a spectacle to behold. I actually noted that in our official review of the game a few weeks ago. There was one facet, however, which I focused on — HOTAS support and controls. If you check out our technical review, I actually ended up buying a couple of flight sticks in stores here in the Philippines just to see if unofficial ones would work.
HOTAS/flight sticks might have more responsive controls than a gamepad or a mouse and keyboard setup. More importantly, they provide extra immersion to your gaming experience which was why I felt it was important to see how other peripherals would work. I can, therefore, fully understand the frustrations that some players are feeling today. However, the negativity seems a bit too slanted since it's not even related to anyone's in-game experience or the title's quality, it's just the peripherals themselves. Make of that what you will.
In any case, my peripherals worked fine, but it took some time to make it happen. In the case of the Logitech Extreme 3D Pro stick, this was what I had to do:
Unplug my gamepad and/or wireless receiver
Go to Steam -> Settings -> Controller (my Logitech joystick was already detected by Steam beforehand)
Enable Xbox Controller and Generic Gamepad configuration support
Configure your flight stick to act like, in my case, an Xbox controller
Here, you'll see the Xbox controller's preset in the game:
I simply remembered what each button was for, and applied it to my Logitech flight stick. This is the result:
The left stick's controls (pitch, turn) were more important. I mapped these on my Logitech's Axis 1 and 2.
The right stick's controls (camera) were unnecessary for the stick itself, but I just bound them to the POV hat switch. Alternatively, you can bind that on the flight stick's Axis 3.
Since the Logitech stick I owned only had three axes and the gamepad had the left and right shoulders for the yaw, I just bound those to the POV hat switch as well.
Accelerate and decelerate, along with target switching and weapon switching, were all on the top buttons.
L3 and R3 were bound to buttons on the base.
I used the normal flight system but changed to Type-B for High-G turns. This means all I need to do is click one button (decelerate) and move the joystick to execute a High-G turn.
Lastly, to clarify information from our technical review, it seems additional software (x360ce, vJoy, and the like) weren't necessary to detect or re-map my flight stick.
Obviously, if you're looking for full, native support, then this workaround won't do much for you, but it is what I came up with for the particular items I owned. Since I had no issues with the gamepad's controls and they were exceptionally fluid, re-mapping my flight stick to act like one didn't pose a major problem.
Depending on your HOTAS and what you're comfortable with, you can tweak the settings to your liking. Then again, I also cannot say if you'll encounter additional issues compared to what I've experienced. Of course, it would be better if Bandai Namco would release a patch that would add support for unofficial peripherals as well.
Update: Based on a Reddit thread, it seems that this is a bug and Bandai Namco are working to fix it. We hope this mini guide, at the very least, was able to help you out for the time being.